In her fifties, Mrs. Frances Trollope became famous overnight for her book attacking the United States. Twenty-five years later, she sharpens her pen for her most controversial work yet -- the biography of her old friend, the radical and feminist Fanny Wright. She recalls the 1820s when the young Fanny erupted into the Trollopes' sleepy English cottage like a volcano, her red hair flying, her talk aflame with utopian ideals. Before long, Wright has convinced Frances to follow her to America, a journey of extreme penury, frontier hardships, and the most satisfying sensual romance of Frances Trollope's life.

The biography soon degenerates into a settling of scores and digressions on the misadventures of Mrs. Trollope's own family. By turns noble and petty, comic and tragic, it introduces us to literary lions, battling political theorists, gamblers and escaped slaves, and even the aging General Lafayette and Thomas Jefferson. With hallucinatory realism, Mrs. Trollope paints French châteaux, Belgian fogs, Mississippi mud, and the gaudy splendors and cruelties of Haiti. And throughout this sparkling narrative, we find love in all its forms -- in the family, between races and generations, and within the same sex.

Fanny: A Fiction is a wonderful new departure for Edmund White -- a quirky, dazzling story of two extraordinary nineteenth-century women, and a vibrant, questioning exploration of the nature of idealism, the clay feet of heroes, and the illusory power of the American dream.

Rights
Helen Manders manages the translation rights for Fanny
Media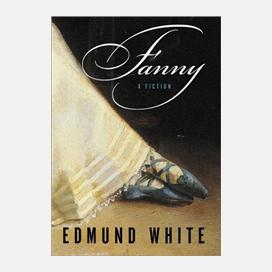 Reviews
A wonderful novel


Booklist
Wonderfully eccentric... Never less than convincing... Brilliant

Daily Mail
Bold and brilliant... Instructive, provocative, funny, poignant and timely... Combines such exuberant invention with such informed historical insight

Guardian