White Dog Fell From The Sky
book
| Fiction
| 2013
US →
Penguin
(Ed. Kathryn Court)
UK & Comm →
Penguin
(Ed. Juliet Annan)
The bitter heart eats its owner.

Botswana, 1976. Isaac Muthethe thinks that he is dead. Smuggled across the border from South Africa in a hearse, he awakens covered in dust, staring at blue sky and the face of White Dog. Far from dead, he is, for the first time, in a country without apartheid. A medical student in South Africa, he was forced to flee after witnessing a friend murdered by white policemen.

Walking along the road into Gaborone, Botswana's capital, White Dog following close behind, a chance encounter with an old school acquaintance changes the course of his life. Amen, a member of the ANC, the South African resistance movement, invites Isaac to stay with his family. Petrified of deportation and determined to find work, Isaac swears he will stay just for a few days. He sets out to find a job and is hired as a gardener by a young American woman, Alice Mendelssohn, who has abandoned her PhD studies to follow her husband, Lawrence, to Botswana. Five years later, her marriage is an empty shell. Discovering Lawrence's infidelity with a friend, she leaves and sets off on a work trip to the vast bush that she loves — alternately austere and lush, with light that blinds — leaving her home in the care of Isaac. It is on this trip that she meets Ian, an expert on the Kung San and a rebellious, untamable man more than fifteen years her senior, with whom she imagines a very different future.

Returning home, she finds Isaac missing and White Dog loyally waiting at the end of the drive, dehydrated and malnourished. When she goes in search of Isaac, what she finds out will change her forever and inextricably bind her to this sunburned, beautiful land.

Eleanor Morse paints a gorgeous and intimate portrait of Africa and of three people whose intertwined lives are at once tragic and extraordinary.
Rights
Audio Rights
Available
The audio rights are handled by Alice Lutyens.
Claire Nozieres manages the translation rights for White Dog Fell From The Sky
Media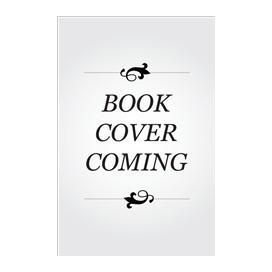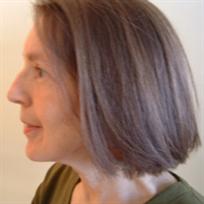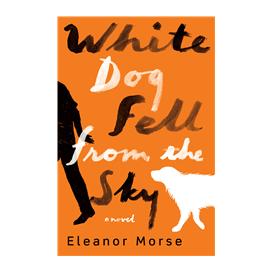 Reviews
Magic, friendship, the tragedy of apartheid and the triumph of loyalty are recounted in poetic, powerful prose by this unconventional and intelligent writer. Shattering and uplifting.
Kuki Gallmann, author of I Dreamed of Africa
White Dog Fell from the Sky, Eleanor Morse's rich and intimate portrait of Botswana and of three people's tragic and extraordinary intertwined lives, is an absorbing and deeply moving story. She is a writer of wide-ranging gifts.
Washington Independent Review of Books
This is a portrait of longing that speaks less about the state of Africa and more about moral and political blindness, grief and courage.
Kate Colquhoun
Sunday Express
Full Review
Unflinchingly frank about the horrors of South Africa under apartheid… a novel with at least one love story at its heart, balancing cruelty and tenderness.
The Herald
Full Review
Morse writes heartbreakingly of isolation, loss, and the soul-deadening effect of torture. Her mesmerizing descriptions of Africa will leave readers wondering how a continent of such beauty can harbor so much evil.
Library Journal
Full Review
Eleanor Morse writes with sympathy and precision, sensitive to the dislocations of race and class
Kate Tuttle
Boston Globe
[Moran] never witnessed the type of torture that Isaac endures, but she enables the reader to witness it in all its terrible randomness.
Anne Morris
Dallas News
A tense and heartfelt novel...Morse..channels her fascination with the factious regions into her courageous characters, whose story roars along and arrives, finally, at hope.
Louisa Ermelino
O Magazine