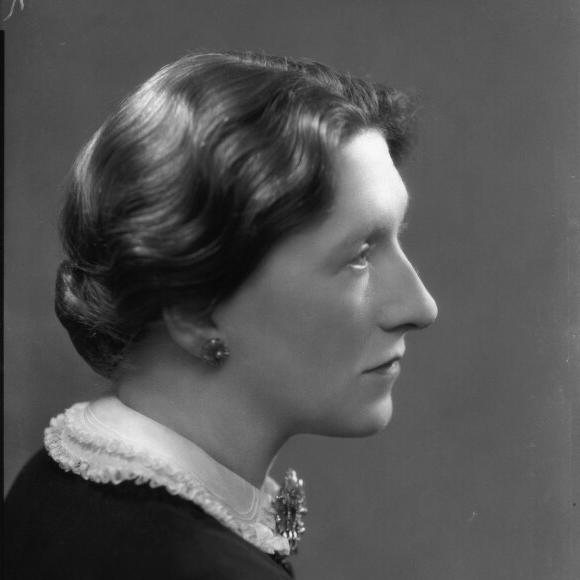 Elizabeth


Bowen

Novelist, short-story writer and essayist

1899–1973
Elizabeth Dorothea Cole Bowen was an Anglo-Irish novelist and short story writer, perhaps best known for her novels The Death of the Heart and The Heat of the Day, set in London between the World Wars and during the Blitz.
​
Bowen was born in Dublin, but was educated in England, at Downe House in Kent, spending her summers at Bowen's Court in County Cork. She attended art school in London before deciding that her talent lay in writing. She mixed with the Bloomsbury Group, becoming good friends with Rose Macaulay, who helped her find a publisher for her first book, a collection of stories entitled Encounters (1923). Bowen remained based in England after inheriting Bowen's Court in 1930, and during WWII worked for the British Ministry of Information, reporting on the issue of Irish neutrality.

Renowned for the beauty of her finely wrought prose and illuminating descriptions, especially in her many short stories, Bowen received Doctorates in Literature from Trinity College, Dublin (1949) and Oxford University (1952). She was also awarded the CBE and made a Companion of Literature by the Royal Society of Literature in 1965. She also wrote several works of non-fiction, as well as a children's book, The Good Tiger, which was first published in 1965.

Bowen died of cancer in February 1973, aged 73. A commemoration of her life is held annually at Farahy Church, where she is buried with her husband, Alan Cameron.

Selected Titles
The Hotel (1927)
The Last September (1929)
Friends and Relations (1931)
To the North (1932)
The House in Paris (1935)
The Death of the Heart (1938)
The Heat of the Day (1949)
A World of Love (1955)
The Little Girls (1964)
Eva Trout (1968)
The Collected Short Stories
Photo of Elizabeth Bowen: Bassano Ltd/NPG x127602 © National Portrait Gallery, London

2019 marks the 120th anniversary of Elizabeth Bowen's birth.