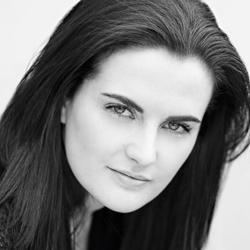 Erin


Carter

Writer for stage, television and radio.




Director and Movement Director for stage.




Having come to story-telling as a performer, Erin now creates work across disciplines; writing for stage, screen and radio, together with directing and creating movement for new theatrical productions. A Scottish artist, Erin's work has been performed in the UK and Internationally, to critical acclaim. Her latest theatre offering VII, a National Theatre of Malta commission is currently Arts Council nominated for; Best Production, Most Innovative Production and The People's Choice Award.
Alongside creating new work, Erin continues to train and support new artists, leading the Actor & Actor Musician programmes at Leeds Conservatoire. Erin's passion and politics are as present in an education setting as they are in her writing, with her widening access work winning her a Teaching Excellence Award.
The breadth and multi-disciplinary nature of Erin's credits reflects her professional mantra that; story-telling is story-telling is story-telling.
Television
Writer
Regular drama series set in a close-knit Glasgow community.
Producer
Micky MacPherson & Simon Parsons
Starring
Evie Brassington
Roderick Gilkison
Julia Taudevin
Muireann Kelly
Kim Allan
Gemma Jones
Keemal Deen-Ellis
Travel through Great Aunt Lizzie's Teacup to discover the stories behind the objects of the past.
Episodes: Seal Matrix, Ear Ornament & Pig Rattle
Radio
Writer
Broadcaster Lemn Sissay's Radio 4 pick of the week and play of the year.
Production Company Prison Radio Association
Broadcaster
Radio 4