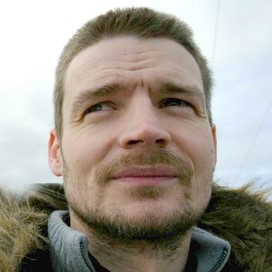 Eugene


O'Brien

Playwright and writer for television and film
Eugene O'Brien wrote the hugely successful play Eden, which transferred from Dublin's Abbey Theatre to London's West End and premiered on Broadway in 2004. In 2008, he adapted the play for film. Starring Eileen Walsh and directed by Declan Recks, it was played at film festivals across the world and was nominated for the European Film Academy Awards 2008.

Eugene also writes for television and film. His credits include the award-winning Pure Mule for RTE and he is currently developing The Lesson for Blinder Films with Tom Hall. Eugene is also developing Diamonds with Blinder Films and is in development on The People's Champion with Avenue Productions.
Film
Writer
Avenue Productions Broadcaster
In development
Blinder Films Broadcaster
In development
Producer
Robert Walpole & Rebecca O'Flanagan
Starring
Pat Shortt
Moe Dunford
Ruth Bradley
Brian Gleeson
Comedy about an Irishman living in London who sets out to retrieve the flag raised over the GPO during the 1916 rising
Adaptation of the book by Simon Carswell
Producer
Ruth Coady & Mary Callery
Director
Dominic Harari & Teresa de Pelegri
Starring
Richard Coyle
Leonor Watling
Ciara Bailey
Michelle Beamish
Lorcan Cranitch
Romantic comedy about a food critic
Parallel Film Productions
Feature about a man who invites his elderly father-in-law on his stag weekend
Starring
Aidan Kelly
Eileen Walsh
Padraic Delaney
Karl Shiels
Lesley Conroy
Adaptation of the stage play
Samson Films
Broadcasting Commission of Ireland
Theatre
Writer
One-man play about a pensioner whose life is thrown into disarray by the arrival of a letter
The story of an Irishman's travels from coast to coast in America on a greyhound bus
Starring
Steve Blount
Fergal McElherron
Eamon Morrissey
The play is set in the Savoy Cinema, Edenderry in 1994.
Eden
Winner: Best Play, Dublin Theatre Awards
Starring
Catherine Walsh
Don Wycherley
Drama about a couple who are spending the weekend together in an attempt to save their marriage
Television
Writer
Starring
Jane McGrath
Patrick Ryan
Gerry Herbert
David Crowley
Boyko Krastanov
Crime drama based in a Dublin Garda Station
Element Pictures & Company Pictures
for
TV3
Producer
David Collins and Ed Guiney
Starring
JJ Field
Garrett Lombard
Charlene McKenna
Jane McGrath
Diarmuid Noyes
Christmas special of the popular series
Director
Declan Recks and Charlie McCarthy
Starring
Charlene McKenna
Simone Kirby
Series where each episode is a self-contained story focusing on the weekend activities of one character