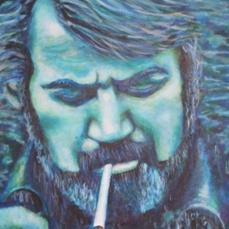 Frederick


Exley

Writer of fiction and non-fiction

1929–1992
American author Frederick Exley was born and raised in Watertown, New York. His best-known work, the fictional memoir A Fan's Notes (1968) won numerous awards, including the William Faulkner Award for best first novel.

Frederick Exley was also a prolific journalist: his work appeared in a variety of publications including The New York Times, Rolling Stone magazine and Playboy.

Since his death in 1992, Frederick Exley has received numerous posthumous accolades, including Exley, a novel by author Brock Clarke, in which the central character is obsessed with Exley and his life's work.