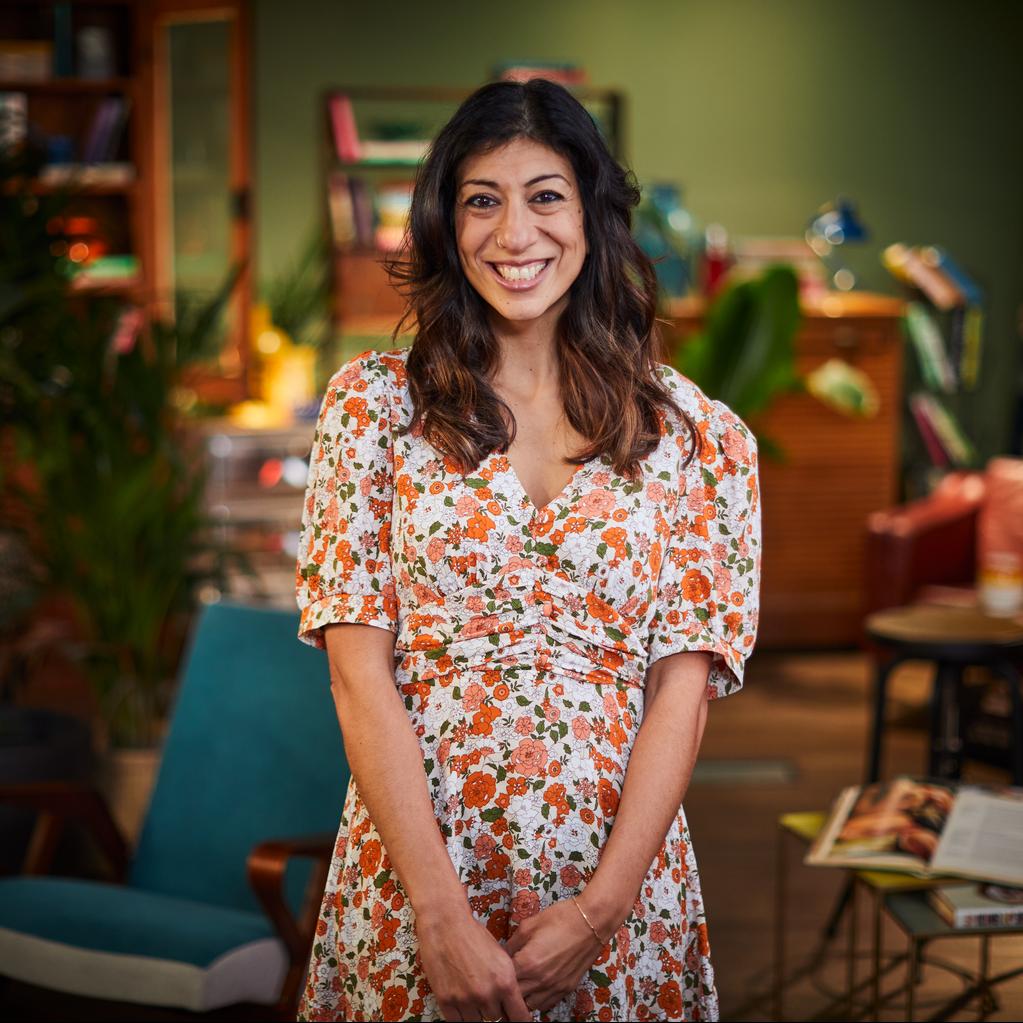 Georgina is a cook, food writer and stylist from North London. She writes for publications such as The Telegraph, Delicious Magazine and Observer Food Monthly, and in 2021 she won the Fortnum & Mason Best Cookery Writer Award for her work in Waitrose Food magazine. She has appeared on Radio 4's Woman's Hour, and regularly appears on Channel 4's Sunday Brunch and BBC One's Saturday Kitchen. Georgina is also a judge on Channel 4's The Great Cookbook Challenge with Jamie Oliver.
Growing up above her grandparents' Greek Cypriot taverna in Tufnell Park, she developed a love of cooking from the recipes passed down to her. She started her career as food assistant, working at various food magazines, and then went on to join Jamie Oliver's food team where she worked for 12 years. She also wrote her first book, Stirring Slowly, which was published in 2016. Her second book, Taverna is filled with delicious Cypriot recipes inspired by Georgina's heritage, and was named Book of The Year 2019 in The Guardian, Evening Standard, Observer Food Magazine and Delicious. She is currently working on her new book Nistisima, which focuses on the traditional vegan way of eating from the Mediterranean and beyond.
Georgina documents her recipes and food travels on her blog and Instagram page: @georgiepuddingnpie.