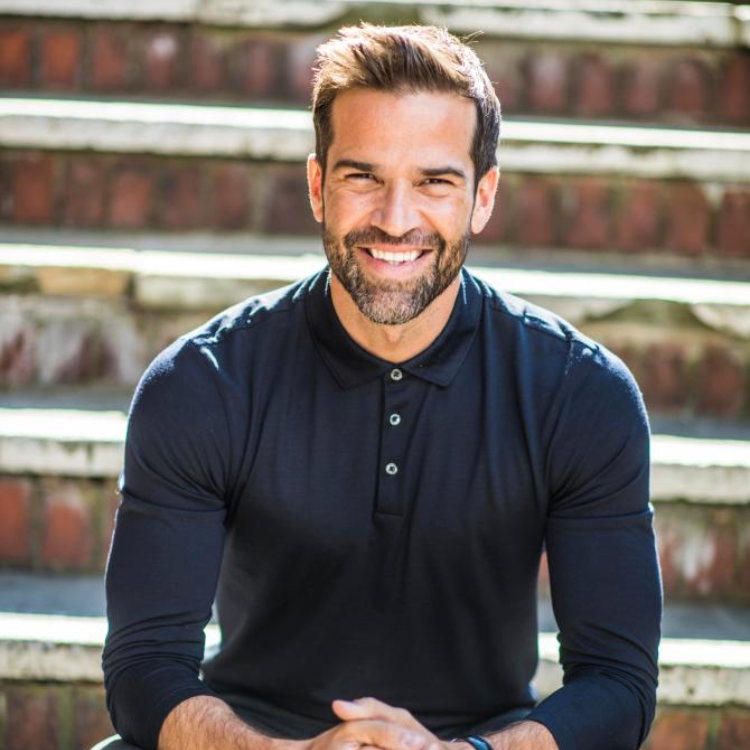 Gethin Jones' television career started on his 24th birthday, on S4C show Popty with Alex Jones. Almost two decades on, Gethin regularly appears with Alex on the famous The One Show sofa! He's been busy in between; flying with the Red Arrows, completing the infamous Royal Marine 30 mile yomp, braved the Bolivian jungle and survived an alligator attack - that was the day job with Blue Peter.

His versatility as a broadcaster has enabled him to host a variety of different TV and radio shows, including;
Sell Me the Answer (BBC), Gethin Jones' Danger Hunters (Virgin), Proms in the Park (BBC), Police Camera Action, Holding Out For a Hero, 71 Degrees North, The 21st Question (all ITV), Fear: Buried Alive (A&E network USA), NFL live (NFL Facebook USA), Scrum V (BBC Wales), National Lottery Live and Remembrance Week (BBC). 5Live weekends, Heart FM Breakfast and Radio Wales.

Gethin loves a challenge, most recently in the Masterchef kitchen, but in 2007 he took himself completely out of his comfort zone, and onto the Strictly Come Dancing dance floor! He's been involved with the show ever since with It Takes Two, including hosting the American version, Dancing With the Stars All Access for ABC in Los Angeles.

He is well known in the corporate arena, as a host, consultant and brand ambassador. He is also a partner of 'Leaf Hospitality'.

Outside of broadcasting, Gethin loves his sport and is always challenging himself physically - taking on triathlons to raise money for good causes. He's grade 8 violin and piano, has a motorbike, HGV licence and is a pilot. He is currently studying for a Masters in Sport Directorship (MSD) - focussing on leading a high performing sporting organisation.

In memory of his grandfather who served in the RAF, and after spending time in Iraq and Afghanistan, Gethin is a loyal supporter of our Armed Forces. He also works closely with Noah's Ark Charity and Maggies Centre, and a proud Ambassador of Renewable World. Gethin and his best friend Sion both have nephews with autism, inspired by Alby and Twm, they started a charity to help in the short, medium and long term. Their dream is to open an Autistic School. The charity is called Nai, the welsh word for nephew.