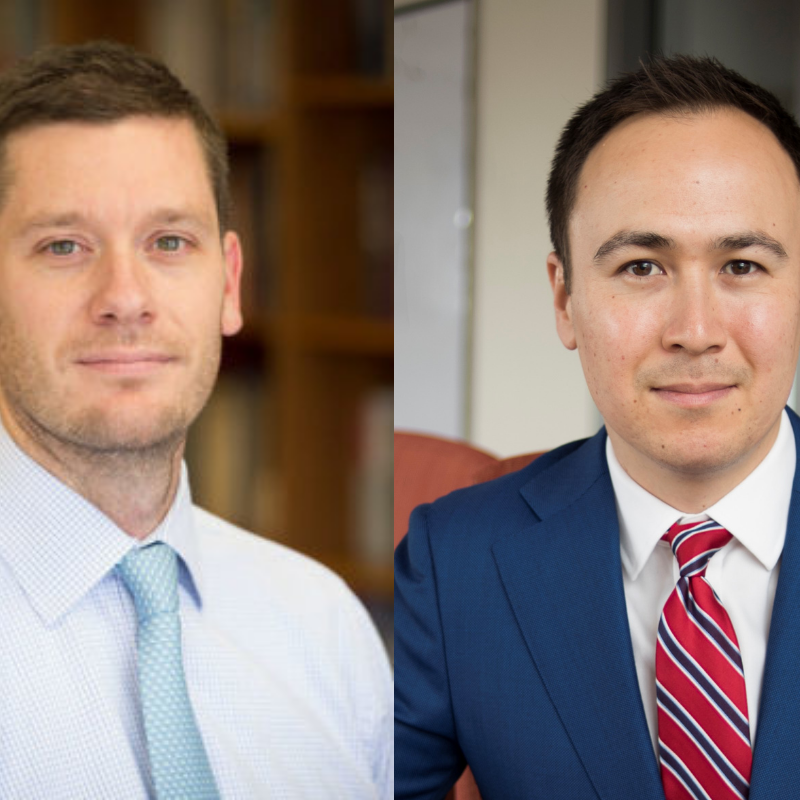 Hal


Brands and
Michael
Beckley
Hal Brands is the Henry A. Kissinger Distinguished Professor of Global Affairs at the Johns Hopkins School of Advanced International Studies (SAIS) and a scholar at the American Enterprise Institute. He is also a columnist for Bloomberg Opinion. He is the author or editor of several books, his newest books The Lessons of Tragedy: Statecraft and World Order, co-authored with Charles Edel, and COVID-19 and World Order, co-edited with Francis Gavin.
Hal served as Special Assistant to the Secretary of Defense for Strategic Planning from 2015 to 2016. He has also served as lead writer for the Commission on the National Defense Strategy for the United States, and consulted with a range of government offices and agencies in the intelligence and national security communities.
Michael Beckley is Associate Professor of Political Science at Tufts University and a Senior Fellow at the American Enterprise Institute. His research on great power competition has received "best of the year" awards from the American Political Science Association and the International Studies Association and been featured by numerous media including the Atlantic, the Financial Times, the New York Times, NPR, and the Washington Post.

Previously, Michael was a fellow at Harvard's Kennedy School of Government and worked at the U.S. Department of Defense, the RAND Corporation, and the Carnegie Endowment for International Peace. He continues to advise offices within the U.S. Intelligence Community and U.S. Department of Defense.

Michael holds a PhD in political science from Columbia University. His first book, Unrivaled: Why America Will Remain the World's Sole Superpower, was published in 2018 by Cornell University Press.