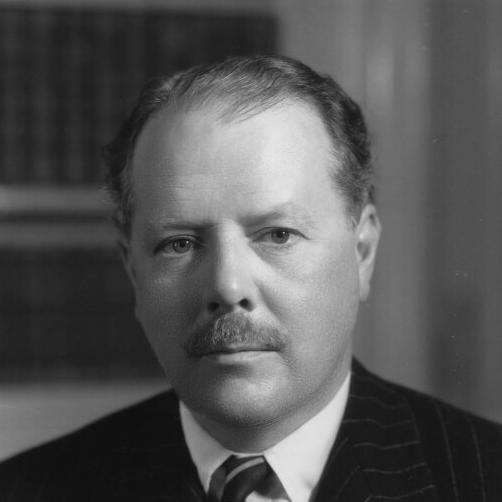 Harold


Nicolson

Diplomat, author, diarist and politician

1886–1968



Sir Harold Nicolson was a British diplomat and author of more than 125 books, including political essays, travel accounts, and mystery novels. His three-volume Diaries and Letters (1966–68) is a valuable document of British social and political life from 1930 to 1964.

Nicolson was born in Iran, where his father, Sir Arthur Nicolson was chargé d'affaires. Throughout his youth, his family moved about from diplomatic post to post, in central Europe, Turkey, Madrid, and Russia. He studied at Balliol College, Oxford. He entered the Foreign Office in 1909, with which he remained for 20 years, serving at such overseas posts as Madrid, Tehran, and Berlin.

In 1929 Nicolson decided to abandon his diplomatic career. He had already published several biographies: Paul Verlaine, Tennyson, Byron, The Last Journey, Swinburne, and Some People, as well as a novel and other pieces. In 1930 he became a columnist for the London Evening Standard and also began a diary, in which he made daily entries until October 4, 1964.

Along with his newspaper work, Nicolson also wrote book reviews and gave radio talks. From 1935 to 1945 he was a member of Parliament. He was knighted in 1953.