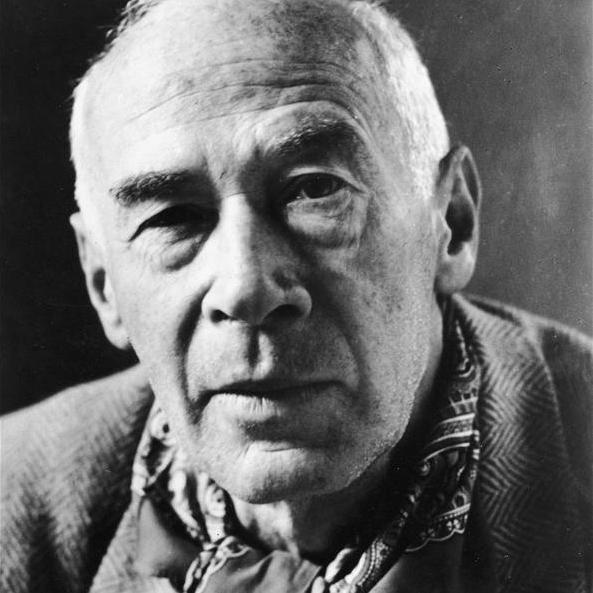 Henry Valentine Miller (1891-1980) was an American writer known for breaking with existing literary forms and developing a new sort of 'novel' that is a mixture of fiction, autobiography, social criticism, philosophical reflection, surrealist free association, and mysticism.
Born in New York City to Lutheran German parents, Miller grew up in Brooklyn. While working for the Western Union Telegraph Company in the mid-1920s, he wrote his first novels, which he considered unsatisfying. They remained unpublished until after his death. In 1930, at the age of 39, Miller moved to Paris, where he began work on Tropic of Cancer, which was published in 1934 by the Obelisk Press in Paris and banned in the US and the UK on the grounds of obscenity (the dust jacket came wrapped with a warning: 'Not to be imported into the United States or Great Britain'). He continued to write novels that were banned: Black Spring (1936) and Tropic of Capricorn (1939) had to be smuggled into America until 1964, when the US Supreme Court ruled that they were literary works rather than pornography.
In 1939 he went to Greece to visit Lawrence Durrell; his sojourn there inspired The Colossus of Maroussi. Cut off by the war and forced to return to America in 1940, Miller, adrift in his native country, wrote The Air-Conditioned Nightmare (1941). He finally settled for good in California, where he wrote the Rosy Crucifixion trilogy: Sexus (1949), Nexus (1953) and Plexus (1959). Alongside his novels, he wrote literary criticism, travel memoirs and portraits of artists, and was himself a skilled watercolourist.
In spite of the repressive measures imposed on him throughout the decades, Miller opened the literary floodgates to the self-liberation of the individual. He died peacefully in Los Angeles in 1980.