Life should have been sunny for Max Glickman, growing up in Crumpsall Park in peacetime, with his mother's glamorous card evenings to look forward to, and photographs of his father's favourite boxers on the walls. But other voices whisper seductively to him of Buchenwald, extermination, and the impossibility of forgetting.

Fixated on the crimes which have been committed against his people, but unable to live among them, Max moves away, marries out, and draws cartoon histories of Jewish suffering in which no one, least of all the Jews, is much interested. But it's a life. Or it seems a life until Max's long-disregarded childhood friend, Manny Washinsky, is released from prison. Little by little, as he picks up his old connection with Manny, trying to understand the circumstances in which he made a Buchenwald of his own home, Max is drawn into Manny's family history – above all his brother's tragic love affair with a girl who is half German. But more than that, he is drawn back into the Holocaust obsessions from which he realises there can be, and should be, no release.

There is wild, angry, even uproarious laughter in this novel, but it is laughter on the edge. It is the comedy of cataclysm.
Rights
Kate Cooper manages the translation rights for Kalooki Nights
Audio Rights
Available
The audio rights are handled by Alice Lutyens.
Film Rights
Available
Contact Nick Marston for more information
Translation Rights Sold
French
World
Editions Calmann-Levy
Italian
World
La nave di Teseo
Media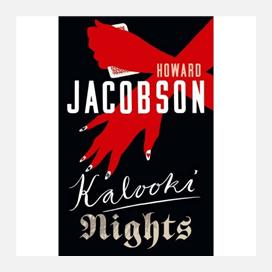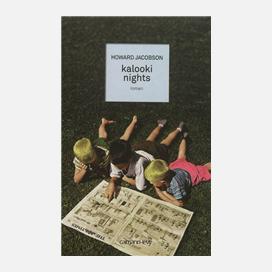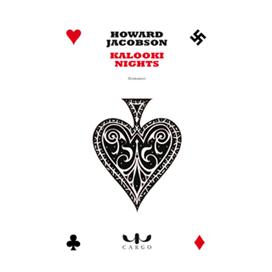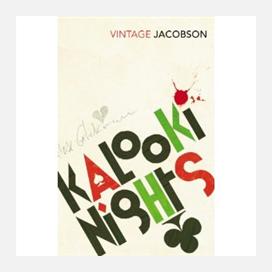 Reviews
Kalooki Nights bénéficie qui plus est d'un héros inoubliable...hilarants et tragiques.
Livres-Hebdo
Full Review
The raging, contentious, hilarious, holy, deicidal, heartbreaking Kalooki Nights is a novel that stands toe-to-toe with the greats.
Christopher Cleave
The Telegraph
Full Review
Jacobson has a flair for baroque humour, and the novel is very funny indeed.
Trevor Lewis
The Sunday Times
Full Review
In Kalooki Nights he has taken his skills to a new level and produced a novel of genius. To do critical justice to it would require a review many times longer than the work itself.
Michael Bywater
The Independent
Full Review
Jacobson, in prose sharper and brighter than any of his contemporaries, worries over, struggles with and laughs at what it means to be Jewish.
Will Buckley
The Observer
Full Review
Bittersweet Yiddish-inspired humour at which Jacobson excels, and which has rightly earned him comparisons with Philip Roth... [it has] jaw-dropping humour and ambitious emotional reach.
Bryan Cheyette
The Guardian
Full Review
It's a scream - in both senses, of antic uproar and wailing humanity - and a colossal achievement for British writing.
Simon Schama
The Guardian
Full Review
Jacobson is quite simply a master of comic precision.
Evening Standard
Full Review
Unsettling but hilarious.
Publishers Weekly
Full Review
Clever, celebratory, condemnatory, excessive, overwhelming and unique.
Kirkus Reviews
Full Review
Skilfully interweaves comedy with tragedy.
Irish Times
Jacobson's prose is pure pleasure - concise, markedly insightful, sometimes laugh-out-loud funny - and his message, ultimately, is a heartbreaker. An exceptional novel.
Michele Leber
Booklist
Full Review