book
| Fiction
| 2012
UK →
Bloomsbury Publishing
US →
Bloomsbury Publishing
Novelist Guy Ableman is in thrall to his vivacious wife Vanessa, a strikingly beautiful red-head, contrary, highly strung and blazingly angry. The trouble is, he is no less in thrall to her alluring mother, Poppy. More like sisters than mother and daughter, they come as a pair, a blistering presence that destroys Guy's peace of mind, suggesting the wildest stories but making it impossible for him to concentrate long enough to write any of them.
Not that anyone reads Guy anyway. Not that anyone is reading anything. Reading, Guy fears, is finished. His publisher, fearing the same, has committed suicide. His agent, like all agents, is in hiding. Vanessa, in the meantime, is writing a novel of her own. Guy doesn't expect her to finish it, or even start it, but he dreads the consequences if she does.
In flight from personal disappointment and universal despair, Guy wonders if it's time to take his love for Poppy to another level. Fiction might be dead, but desire isn't. And out of that desire he imagines squeezing one more great book.
By turns angry, elegaic and rude, Zoo Time is a novel about love - love of women, love of literature, love of laughter. It shows our funniest writer at his brilliant best.
Hear Howard Jacobson interviewed about the book on the BBC's Front Row.
Rights
Audio Rights
Available
The audio rights are handled by Alice Lutyens.
Film Rights
Available
Contact Nick Marston for more information
Kate Cooper manages the translation rights for Zoo Time
Translation Rights Sold
Chinese Simple
Mainland China
Horizon Media
Dutch
World
Prometheus/Bert Bakker
French
World
Editions Calmann-Levy
Greek
World
Psichogios Publ Co Greece
Hebrew
World
Keter Publishing House
Portuguese
Brazil
Bertrand Editora
Romanian
World
RAO International Publishing Company
Russian
World
Azbooka-Klassika
Media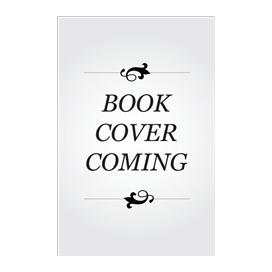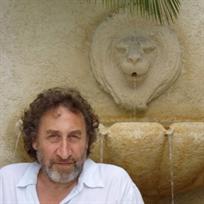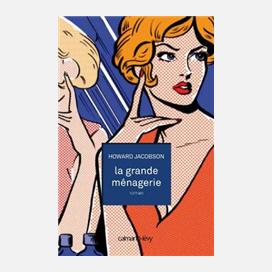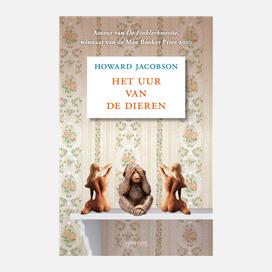 Reviews
His latest is more fun than Lucky Jim…Jacobson is willing to take some big risks in the service of art…If there's justice, Jacobson will enjoy best-sellerdom in his place with this latest romp.
Kirkus
Full Review
But, as ever too, the laughs are put to serious use, with Jacobson's attack on our growing philistinism proving uncomfortably persuasive.

James Walton
Daily Mail
Full Review
Wonderfully witty, ferociously clever.
Kate Saunders
Jewish Chronicle
Less focused and reflective than The Finkler Question, Zoo Time is considerably funnier.


David Grylls
Sunday Times
Full Review
The author wears anger like a linen suit. It slips perfectly and lightly into the cadence of his prose, hanging off his pauses and punctuating his put downs.
Christian House
The Independent
Jacobson's writing is both hilarious and angry. There is the same forensic accuracy that those other great English satirists Evelyn Waugh and Kingsley Amis (plus Amis Junior in his early days) brought to such subjects as the aristocracy of the Thirties, academia, the Army, finance and movie making.
Alexei Sayle
The Independent
Magnificently eclectic in its range of targets, Zoo Time is a bestiary of betes noir. Few modern novelists better balance the absurd with the artistic, the priapic with the philosophical, the wicked with the wise. A story of love, and a lament for life as well as literature, it is a scorching indictment of an anti-intellectual age in which most readers are greedy for pap, and those who want more than a sugared bun passed to them through the bars are doomed to starve.


Rosemary Goring
Herald Scotland
The latest novel from Howard Jacobson is both an extended howl over the terminal state of literature and a scabrously funny portrayal of a writer in torment. What we get... is an immersive sense of a character's voice, giving us a gem of a line on every page.
Ben Felsenberg
Metro
Full Review
Zoo Time is as sharp and intelligent as it is enjoyable to read.
Jessica Whiteley
Stylist
Zoo Time has the forward drive of a locomotive on a tear and the precision of a scalpel in the hands of a prankster surgeon. Scene after scene, it serves up some of the funniest and most biting dialogue you're likely to encounter this year, if not this decade.
Patrick Ryan
Toronto Star
Full Review
In an age where curmudgeons are frowned upon there is something exhilarating about Jacobson's uncompromising grumpiness, his refusal to kow-tow to what Ableman calls "the great god Nice".
Jake Kerridge
Sunday Express
Full Review
All the trademark Jacobson qualities – waspish comedy, transgressive sex, wry riffs on Jewishness, prose so scintillating you might miss its underlying artistry – are here in spades.

Max Davidson
Mail on Sunday
Full Review
We see him as a Wodehouse with yiddish tendencies or a much more literary and ambitious Tom Sharpe... Out does himself in this new book, carried by splendidly vivacious writing: it is a genuine masterpiece, hysterically funny."
Le Figaro