theatre
Role Gregory The National Theatre
Ibsen's rarely-performed epic, never before seen in the UK, lasts around nine hours when performed in full. Ben Power's new adaptation, written for the National Theatre, came in at a mere 3 1/2 hours.
The Emperor and Galilean, reputedly amongst Adolf Hitler's favourite plays, follows the rise of Julian between AD351and 363, from nervy, downtrodden 19 year old to Roman emperor, bordering on idol.
Jamie played Gregory in Jonathan Kent's production, Julian's who is ultimately blinded and tortured for his religious beliefs when his longtime friend gains near-absolute power.
Media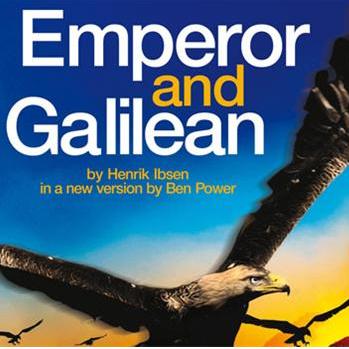 Reviews
When we see Gregory blinded and tortured for creating a small church in Antioch, and stoically defying the power-crazed emperor, it is impossible not to be moved.
Michael Billington
The Guardian