book
| Fiction
| 2009
UK →
Hodder and Stoughton
The second Kathryn Dance thriller from The New York Times bestselling author of The Sleeping Doll!
The Monterey Peninsula is rocked when a killer begins to leave roadside crosses beside local highways -- not in memoriam, but as announcements of his intention to kill. And to kill in particularly horrific and efficient ways: using the personal details about the victims that they've carelessly posted in blogs and on social networking websites.

The case lands on the desk of Kathryn Dance, the California Bureau of Investigations foremost body language expert. She and Deputy Michael O'Neil follow the leads to Travis Brigham, a troubled teenager whose role in a fatal car accident has inspired vicious attacks against him on a popular blog, The Chilton Report. As the investigation progresses, Travis vanishes. Using techniques he learned as a brilliant participant in multiplayer online role-playing games, he easily eludes his pursuers and continues to track his victims. Among the obstacles Kathryn must hurdle are politicians from Sacramento, paranoid parents and the blogger himself, James Chilton, whose belief in the importance of blogging and the new media threatens to derail the case and potentially Dance's career. It is this threat that causes Dance to take desperate and risky measures...

In signature Jeffery Deaver style, Roadside Crosses is filled with dozens of plot twists, cliff-hangers and heartrending personal subplots. It is also a searing look at the accountability of blogging and life in the online world. Roadside Crosses is the third in Deaver's bestselling High-Tech Thriller Trilogy, along with The Blue Nowhere and The Broken Window.
Rights
Audio Rights
Available
The audio rights are handled by Alice Lutyens.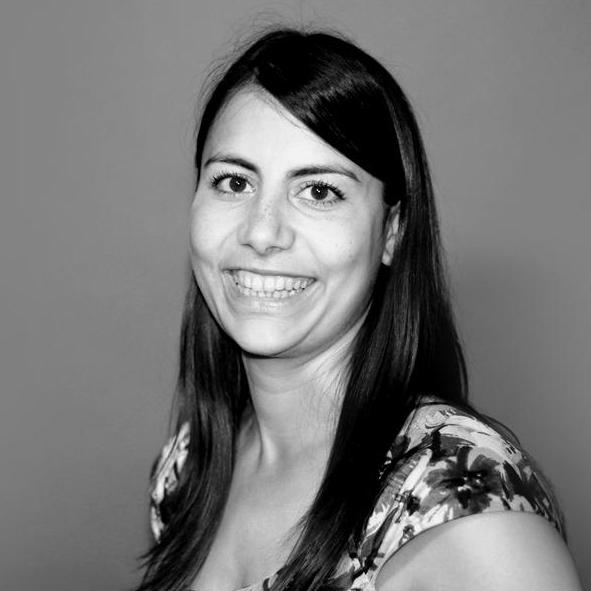 Sophie Baker manages the translation rights for Roadside Crosses
Translation Rights Sold
Bulgarian
World
ERA & Co Publishing House
Chinese Complex
Taiwan
Sun Color
Chinese Simple
Mainland China
Yilin Press
French
World
Editions des Deux Terres
German
World
Blanvalet Verlag
Italian
World
Rizzoli Editore
Japanese
World
Bungeishunju
Korean
World
Gimm Young & Co Korea
Norwegian
World
Cappelen Damm
Polish
World
Proszynski I S-Ka
Romanian
World
Editura RAO
Russian
World
Azbooka-Atticus
Spanish
World
Ediciones Urano
Vietnamese
World
Bach Viet Books
Media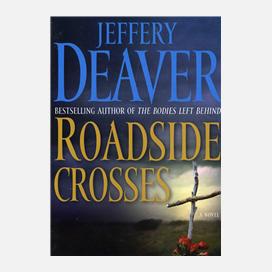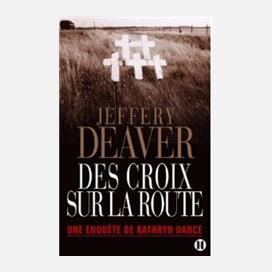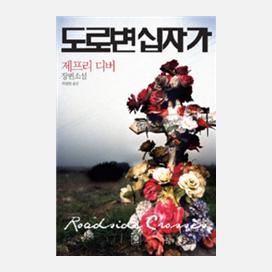 Reviews
Deaver's expert and devious plotting makes it a challenge to stay only a couple of steps behind him.
Publishers Weekly
Full Review
"Roadside Crosses is a gripping story peopled with memorable characters. No surprise. Jeffery Deaver is grand master of the ticking-clock thriller."
Kathy Reichs
This is a true master at work - elegant, assured, supremely crafted thriller writing at its very best.
Geoffrey Wansell
Daily Mail
Full Review
This is an excellent entry in what promises to be a series as popular as the author's Lincoln Rhyme novels.
David Pitt
Booklist
Full Review
He has one of those puzzle-loving minds you just can't trust.
Marilyn Stasio
New York Times Book Review
Full Review
Roadside Crosses provides a masterclass in the art of misdirection.
Mark Sanderson
Evening Standard
Full Review
This is Deaver on cracking form, employing the usual helter-skelter pace with adroitly marshalled muliple plot strands and relentlessly ticking clock. Ratcheting up tension is something at which Deaver has few equals.

Barry Forshaw
Daily Express
Full Review