book
| Fiction
| 2006
UK →
Hodder and Stoughton
Cold Moon entered the New York Times bestseller list at number five on publication. It was named the Book of the Year by the Mystery Writers Association of Japan, as well as by Kono Mystery Wa Sugoi magazine. In addition, the Japanese Adventure Fiction Association awarded the book their annual Grand Prix award.

A roller coaster of a thriller that pits Lincoln and Amelia Sachs against time itself.

On a freezing December night, with a full moon hovering in the black sky over New York City, two people are brutally murdered -- the death scenes marked by eerie, matching calling cards: moon-faced clocks inves-tigators fear ticked away the victims' last moments on earth. Renowned criminologist Lincoln Rhyme immediately identifies the clock distributor and has the chilling realization that the killer -- who has dubbed himself the Watchmaker -- has more murders planned in the hours to come.

Rhyme, a quadriplegic long confined to his wheelchair, immediately taps his trusted partner and longtime love, Amelia Sachs, to walk the grid and be his eyes and ears on the street. But Sachs has other commitments now -- namely, her first assignment as lead detective on a homicide of her own. As she struggles to balance her pursuit of the infuriatingly elusive Watchmaker with her own case, Sachs unearths shocking revelations about the police force that threaten to undermine her career, her sense of self and her relationship with Rhyme. As the Rhyme-Sachs team shows evidence of fissures, the Watchmaker is methodically stalking his victims and planning a diabolical criminal masterwork....

Indeed, the Watchmaker may be the most cunning and mesmerizing villain Rhyme and Sachs have ever encountered.
Rights
Audio Rights
Available
The audio rights are handled by Alice Lutyens.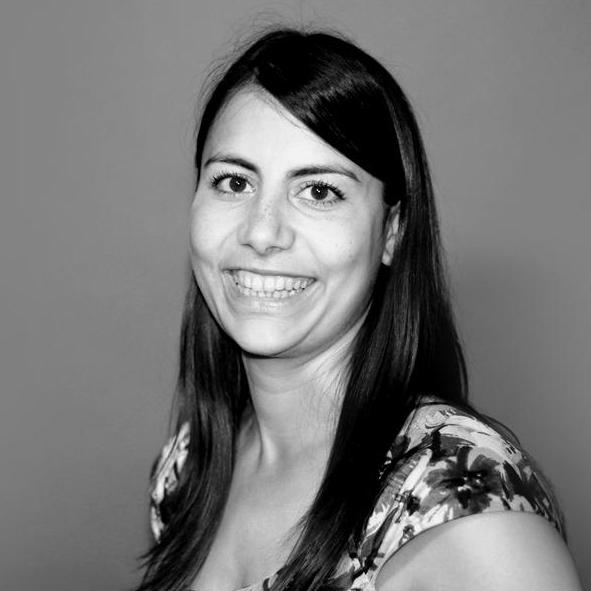 Sophie Baker manages the translation rights for The Cold Moon
Translation Rights Sold
Bulgarian
World
ERA & Co Publishing House
Chinese Complex
Taiwan
Crown House Publishing
Chinese Simple
Mainland China
Yilin Press
French
World
Editions des Deux Terres
German
World
Blanvalet Verlag
Greek
World
Harlenic Hellas
Hungarian
World
Pecsi Direkt Kft
Indonesian
World
PT Gramedia Pustaka Utama
Italian
World
RCS Libri spA
Japanese
World
Bungeishunju
Korean
World
Random House Korea
Norwegian
World
Cappelen Damm
Polish
World
Proszynski I S-Ka
Portuguese
Brazil
Distribuidora Record
Portuguese
World
Pena Perfeita
Romanian
World
Editura RAO
Russian
World
Azbooka-Atticus
Spanish
World
Ediciones Urano
Turkish
World
Epsilon Yayincilik
Vietnamese
World
Bach Viet Books
Media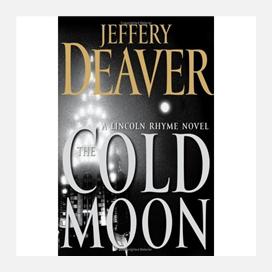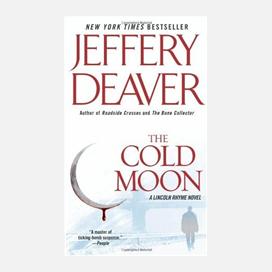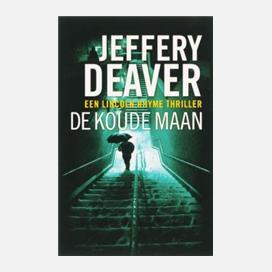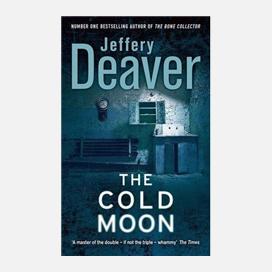 Reviews
Deaver fans won't be surprised that the investigations overlap...but even they will be hard-pressed to peel back all the layers of the cunning plot at work beneath the surface.
Publishers Weekly
Full Review
Deaver's dialogue is exceptionally realistic, and his plotting is devilishly intricate. Recommended for readers who like their thrillers laced with wit and sharp characterizations.
Booklist
Full Review
Deaver's plot is also a beautiful piece of engineering, its intricate moving parts neatly packed and set to go off at precise intervals like a time-release bomb.
Marilyn Stasio
New York Times