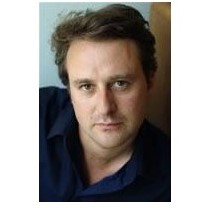 Jeremy Page is the author of Salt, which was shortlisted for the Jelf First Novel Award and the Commonwealth Writers' Prize for Best First Book.
His second novel, The Wake, was published by Penguin in 2009, and The Collector of Lost Things in 2013.
He grew up in North Norfolk and has worked as a scriptwriter and also as an editor for FilmFour and the BBC. He lives in London with his wife and three children.