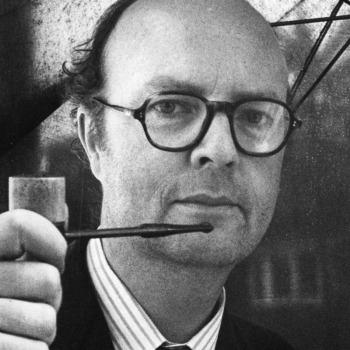 John


Bayley

Writer, critic and academic

1925–2015

John Bayley (1925–2015) was a writer, scholar and literary critic. He was the first holder of the Warton chair in English literature at Oxford University, and one of the best-loved and most inspiring of Oxford's teachers.
Born in Lahore, India, Bayley was the son of a major in the Grenadier Guards. He went to Eton, where he became an Oppidan scholar. Although he won a scholarship to read history at New College, Oxford, the second world war was then in full swing, and he went into his father's regiment, serving until 1947.
In 1950 he was awarded a first, and also won the Chancellor's English essay prize, and the coveted Newdigate prize for poetry. In his first novel, In Another Country (1955), he wrote about British intelligence officers in and around occupied Cologne, and he followed this with four further novels. Bayley's first book of criticism, The Romantic Survival (1957), set out his influential take on the nature of poetic reality, and his encounters with the proponents of postmodern theory are collected in The Order of Battle at Trafalgar (1987). He produced a series of critical studies, beginning with the classic theorising of The Characters of Love (1960), and studies of Tolstoy (1968), Pushkin (1971), Hardy (1978) and The Short Story (1988).
His trilogy of memoirs about life with Iris Murdoch, Iris: A Memoir (1998), became a bestseller and was made into a film, Iris (2001), starring Kate Winslet, Judi Dench and Jim Broadbent. He was made a fellow of the British Academy in 1990 and appointed CBE in 1999.