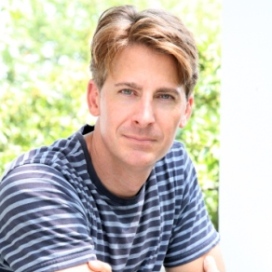 John


Burnham Schwartz


American novelist and screenwriter
John Burnham Schwartz grew up in New York City and is the author of several bestselling and critically acclaimed novels. He studied at Harvard, where he majored in Japanese studies, and soon after sold his first novel, Bicycle Days, a coming of age story about a young American man in Japan, which went on to become an instant bestseller. Reservation Road, his novel about a family tragedy and its aftermath, was made into a major motion picture based on Schwartz's screenplay. The film starred Joaquin Phoenix, Mark Ruffalo, Jennifer Connelly, and was directed by Terry George.
Schwartz's work has been translated into more than 20 languages. He is the recipient of a Lyndhurst Prize for mastery in the art of fiction, and his journalism has appeared widely in such publications as The New Yorker, The New York Times Book Review, The Boston Globe, and Vogue. Since writing the script for Reservation Road, Schwartz has become a screenwriter as well as a novelist. He has also taught fiction writing at Harvard, The University of Iowa Writers' Workshop, and Sarah Lawrence College, and is an associate director of the Sun Valley Writers' Conference, one of the leading literary festivals in the United States. He lives in Brooklyn with his wife, screenwriter and food writer Aleksandra Crapanzano, and their son Garrick.