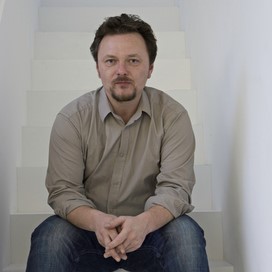 John


Niven

Writer for film
Born in Scotland, John Niven played guitar for 1980s indie hopefuls The Wishing Stones before reading English Literature at Glasgow University and going on to work as an A&R man.
He later escaped the music industry, and became a writer. He is the author of the novella, Music From the Big Pink and the novel, Kill Your Friends, which he has adapted for screen and was released in the UK in November 2015.
John is currently adapting his novel The Sunshine Cruise Company for Donna Gigliotti and the coming of age memoir Berlin Bromley for Gizmo Films. John also has several of his novels under option and is currently working on bringing them to the screen.

Film
Writer
Starring
Hiran Abeysekera
Elya Baskin
Starring
Rosanna Arquette
James Corden
Nicholas Hoult
Tom Riley
A dark tale of a young A&R man during the Britpop era
Starring
Alphonso McAuley
Christopher McDonald
Scott Mechlowicz
Film about a high class escort who is forced to go on the run when she discovers she has evidence of a government cover-up
Adaptation of John's novel about a pair of women living in Dorset who carry out a bank heist
Coming-of-age comedy/drama based on John's memoir of Bertie Marshall.



Adaptation of John's thriller