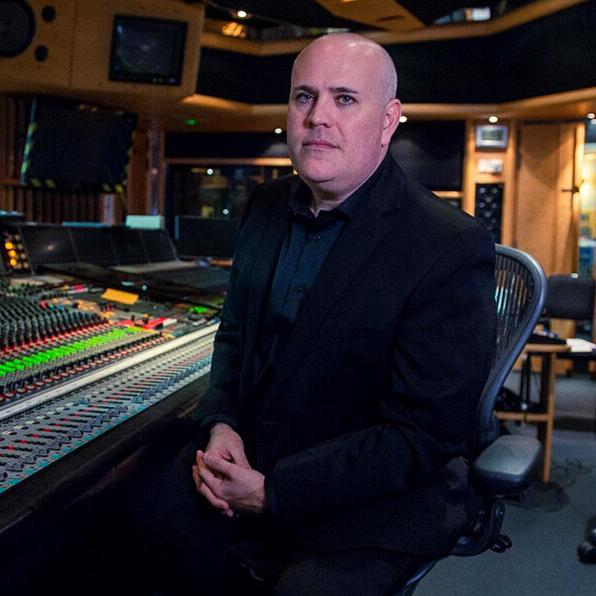 Jonathan


Hartman

Emmy Nominated Composer for Film &​Television
Jonathan Hartman is a musical polymath, an accomplished composer drawing upon the traditions of film music, jazz, synthesis and 20th century minimalism to create compelling scores for film and television. He's gained a reputation for his absolute commitment to communicating the heart of character and story to musically express the beautiful, the arcane and the profound.
Jonathan began his musical journey in the Jazz world. His grandfather was the Master Engraver at King Musical Instruments whose artists included Dizzy Gillespie and Charlie Parker. A young saxophone prodigy, Jonathan began performing professionally at age 15. His mentors included jazz greats Joe Lovano, Clark Terry, and James Moody. Jonathan was heavily influenced as a young composer by the string writing & postmodern sensibilities of Igor Stravinsky, Villa Lobos, and minimalist Steve Reich.
Jonathan actively performed across the Midwest, and moved to New York City during the 1990s Jazz resurgence, where he performed at every major jazz venue over the next decade. In his early NYC career, he spent time in the orbit of Wynton Marsalis's Jazz @ Lincoln Center, as well as living and performing in Harlem with Hammond B3 Organ soul jazz groups.
Jonathan's passion & interest in film music led him to the New York University Master's program, where he studied composition and film scoring with his dear friend Ira Newborn. After graduating Magna Cum Laude, Jonathan moved to Los Angeles and immediately began work assisting film composer John Ottman (Xmen).
Jonathan's first feature film was THE EMPLOYER starring Malcolm McDowell, Paige Howard, and David Dastmalchian. Other films include FATAL HONEYMOON starring Harvey Keitel, and THIS LAST LONELY PLACE, a neonoir thriller produced by the Humphrey Bogart Estate.
Jonathan composed all of the authentic 1920s style period music for THE CHAPERONE (PBS Masterpiece) starring/produced by Elizabeth McGovern and Julian Fellowes (Downton Abbey)
Jonathan broke into TV contributing music on the 1st season of the hit series OUTLANDER (Starz) with Bear McCreary. Jonathan next scored SUPERSTITION (SYFY), a supernatural series starring Mario Van Peebles.
Jonathan was nominated for a Daytime Emmy for his original score for DARK/WEB (Amazon Prime). The dark cyber thriller was a deep exploration into cutting edge analog synthesis.
In 2019 Jonathan began a creative relationship with Games Workshop's massively successful Warhammer science fiction/fantasy brand.He composed and recorded their global Media Logo (Ident) featuring a 90-piece orchestra & choir at the legendary AIR Studios in London.
He then scored ANGELS OF DEATH, their first animated series. His original Soundtrack for the series charted on top One Hundred on Itunes Albums at #3 in the UK, #11 in Canada, #13 in Brazil, #15 in Australia, #34 in the US.The album also charted #3 in All Soundtracks worldwide.
Jonathan is currently scoring HAMMER & BOLTER, an animated anthology series. He is also scoring INTERROGATOR, a gritty mysterious story set in the dark corners of the Warhammer 40,000 universe.
Film
Composer
Composer
Director
Mathew Hermosillo
Additional Music By: Jonathan Hartman
Composer
Santana Films, Industry Standard Films
Additional Music By: Jonathan Hartman
Director
Composer: Robert Kral, Nadia Tess
Composer
Director
James Pillion & Tom Calarusso,
Composer's Assistant
Director
Jaume Collet-Serra
Dark Castle/Warner Brothers
Composer's Assistant
Dark Castle/ Warner Brothers
Television
Composer
Composer
Producer
Boman Modine, Richard Boylan, John French
Composer
Producer
Michael Nardelli, Tim Nardelli, Mario Mascione
Composer
Producer
Chris Roe, Matt O'Neill
Composer
Producer
Joel Anderson Thompson, Barry Gordon, Mario Van Peebles, Larry Andries
Additional Music By: Jonathan Hartman