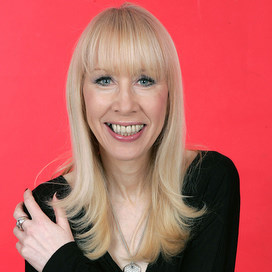 Judi


James

Non-fiction writer
Judi James is a leading TV expert in social behaviour, relationships, body language, workplace culture, stress and time management, and has appeared on programmes ranging from
Big Brother
to
Newsnight
. She also writes regular columns for
You
and
Q
magazines and is
Real
magazine's 'relationship doctor'.
Judi is the author of several bestselling business books such as
BodyTalk: The Skills of Positve Image
(Spiro 1995) and
PeopleTalk: Creating Effective Communications
(Spiro 1997), which was written with Sir John Harvey Jones.
A former catwalk model who trained Naomi Campbell, Judi has also written six novels, including the bestseller
Supermodel
(Harpercollins 1994). Her most recent book, Being Confident, was published in 2011 (Vermillion).