The House at the Edge of the World
book
| Fiction
| 2015
World English →
Viking
(Ed. Mary Mount)
SHORTLISTED FOR DESMOND ELLIOTT PRIZE
LONGLISTED FOR BAILEYS WOMEN'S PRIZE FOR FICTION
Shortly after their eighteenth birthday, twins Morwenna and Corwin's father dies accidentally (and ignominiously) when he falls off a cliff, drunk. With him go the last vestiges of their childhood, and soon after both move away to start their separate adult lives. Corwin sets off on a fifteen-year itinerant tour of rainless, war-torn countries while Morwenna leads a quiet (some might say anti-social) life as a bookbinder in east London.
When their beloved grandfather, Matthew, grows ill, the pull of home is too strong to resist and they find themselves back in the family house in Devon, drawn to the map, their grandfather's life's work.
Over the past fifty years, Matthew has meticulously painted every important event in the family's life on top of an ordnance survey chart. Part record and part legend, the map has been a subject of fascination to Morwenna and Corwin for as long as they can remember. But is there a deeper meaning hidden among the tiny pictures of shipwrecks, asps and farting devils, and could it lead them closer to what really happened to their father all those years ago?
Rights
Film Rights
Available
Contact Joe Phillips & Jenn Lambert for more information
Claire Nozieres manages the translation rights for The House at the Edge of the World
Translation Rights Sold
Hungarian
World
Gabo Kiado
Media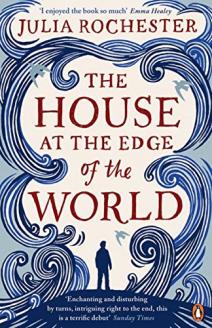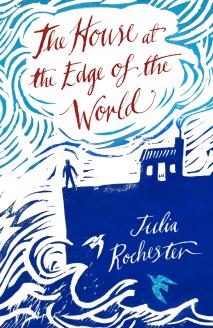 Reviews
I enjoyed the book so much. The writing is wonderfully crisp and funny and it's so full of vivid, surprising images that the reader almost doesn't notice the moment that deep secrets begin to be revealed.
Emma Healey, author of 'Elizabeth is Missing'
Enchanting and disturbing by turns, intriguing right to the end, this is a terrific debut — and like that unhappy image of father, turning in his spangled arc, it stays in the mind.
Phil Baker
Sunday Times
Full Review
The House at the Edge of the World is, like its narrator, funny, sharp and also terribly sad.
Emerald Street
Full Review
an obviously gifted writer... its strength lies in the understanding of human behaviour that underlies the unexpected twists and turns, each one of which moves from romanticism to credibility in a bracing way, so that the book's charm resembles that of a building such as Brighton Pavilion: engagingly fantastic in appearance, but structurally sound... I have read so much fiction in a long life that I can only too often see, after about 50 pages, where a novel is going, which diminishes my enjoyment of it – sometimes even makes me put it aside. That, with The House at the Edge of the World, would have been quite impossible.
Diana Athill
The Guardian
A highly engrossing literary mystery that had me gripped from the first page.
The Bookseller
Excellent... brilliant and witty writing
The Sunday Sport
Full Review
A story that carries you along – clever plotting and a startling outcome. An impressive first novel.
Penelope Lively