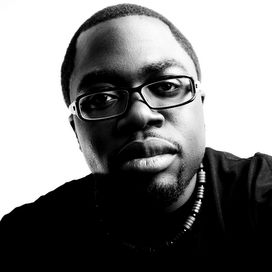 Julius


Amedume

Writer and Director
Julius was awarded a Toledo scholarship to study a masters in directing fiction at the National Film & Television School. During his time there, Julius wrote and directed four short films. Mary and John was nominated for Best Short at the 2009 Rushes Soho Film Festival and a Golden Lion at the 2010 Taipei county film festival in Taiwan. Lorraine premiered at the 2009 Edinburgh Film Festival and was nominated for Best Short at the 2010 Rushes Soho Film Festival. Mr Graham premiered at The 14th Urbanworld Film Festival in New York 2010 and his graduation film Precipice Won Best Short at the 19th Pan African film festival 2011, and an African Oscar for Best Diaspora Short at the 2011 African Movie Academy Awards (AMAA) in Nigeria.
Julius was then one of 18 the students from the British, French and Polish film schools who were selected by the MEDIA DESK UK to help develop his graduation film into a feature film. He was then selected out of 3150 applicants for 1 of the 12 places offered by Channel 4 to work with writers to create an original series or serial for television. Julius has since directed for Doctors and he currently has a feature film, Riding The Whitey, in development which Idris Elba is executive producing.
His most recent film Rattlensnakes, played at the Los Angeles Pan African Festival this year and won the award for Best Narrative Feature as well as winning the African Oscar for Film By An African Abroad.
Writer & Director
Producer
Jimmy Jean-Louis
Starring
Jimmy Jean-Louis
Jack Coleman
Kathleen McClellan
Feature film based on the play by Graham Farrow.
Starring
Katie Borland
Howard Corlett
Lisa Diveney
Greg Lowe
NFTS original short film.
Hemant Sharda
National Film and Television School
Starring
Sonya Cassidy
Jimmy Jean-Louis
Martin Turner
NFTS graduation short film.
National Film and Television School
Action thriller film set in London.
Writer & Director & Producer
Starring
Nakeba Buchanan
Danny Bedford
Caroline Lazaurus
Alexis Rodney
Hemant Sharda
National Film and Television School
Mary and John
Nominated for Best Short Film at the Rushes Soho Film Festival 2009.
Starring
Eddie Price
Marlene Price
Hemant Sharda
National Film and Television School