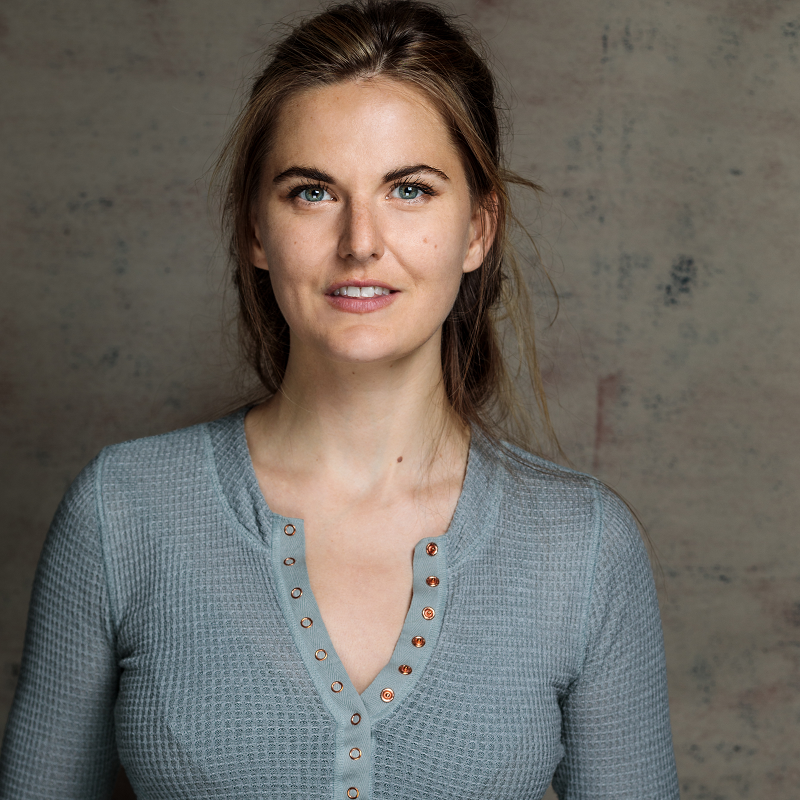 Having worked as a professional Actress and Movement Director for nine years, Katharine has a practical understanding of actors' bodies and has built a physical language to tap into when unlocking intimate scenes. As well as working on a variety of sets from low budget to high-end TV.
Katharine is also co-artistic director of Entita Theatre, an award winning physical theatre company; setting Shakespeare in motion.
Recent Intimacy Coordination work includes: The Great 1 & 2, Darkness Rising (Channel 4), Ruxx (HBO) and The Offenders (BBC).

'Kat's approach to intimacy setups is so delicate, human and empathic that it sets the perfect ground for creativity. She listens a lot and easily understands the emotions in the scene, your intentions as a director and the needs of the actors. - Iulia Rugina, Director on RUXX (HBO)
'Working with Kat was a transformative experience. Kat was phenomenal at making sure we felt safe and supported in every moment, and I was able to relax and enjoy the intimate scenes.' - Maisie Richardson-Sellers, Actress in Darkness Rising (Channel 4)
Television
Intimacy Coordinator
Intimacy Coordinator
Director
Colin Bucksey, Bert & Bertie, Ben Chessell (Ep 1-6)
Thruline Entertainment
for
Channel 4,
Hulu
Intimacy Coordinator
Director
Colin Bucksey, Zetna Fuentes, Matthew Moore & Ally Pankiw
Thruline Entertainment
for
Channel 4,
Hulu
Intimacy Coordinator
Director
Iulia Rugina & Octav Gheorghe
Intimacy Coordinator
Amazon Studios
for
Amazon Prime Video
Assistant Intimacy Coordinator
Director
Owen Harris & Craig Zisk
Amblin Television
for
Sky One,
Peacock
Film
Intimacy Coordinator
Intimacy Coordinator
Director
Molly Manning Walker