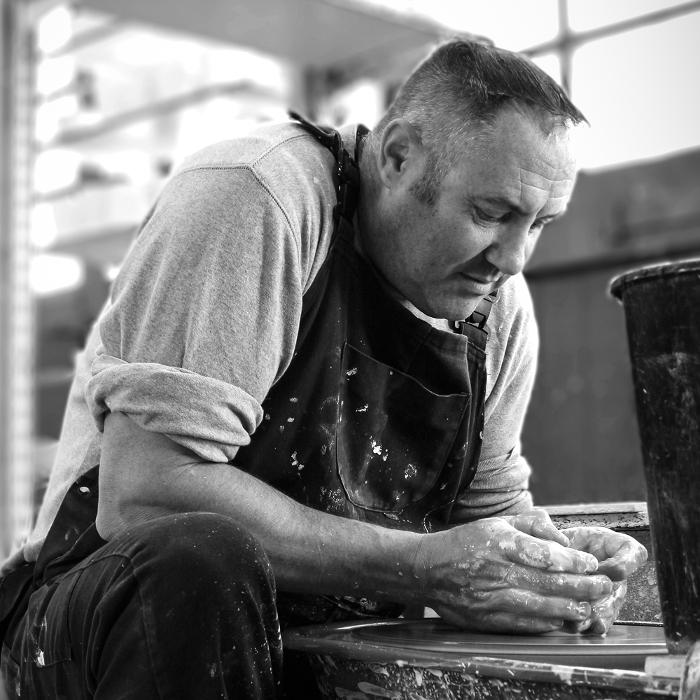 Keith


Brymer Jones


Potter, Ceramic Designer, and Broadcaster.

Keith Brymer Jones is a renowned British designer and ceramicist who is also the co-judge of BBC Two's The Great Pottery Throw Down. Keith has been using specialised techniques to make modern ceramics since he become an apprentice at Harefield Pottery, London over thirty years ago. After designing ceramic ranges for retailers including Barneys NY, Monsoon, Laura Ashley, Heals and Marks and Spencer for nearly two decades in his London studio, Keith began to develop his own Word Range of ceramics. Today, Keith Brymer Jones' Word Range is sold in over 40 countries worldwide, with an ever wider fan base for the gentle humour of the eminently giftable collection.Keith Brymer Jones's design philosophy is a simple one; to create stylish yet simple products that are pleasing to the eye, practical in the modern home and, above all, make people happy! The Word Range by Keith Brymer Jones brings together the very best of Keith's signature style; exceptional, contemporary ceramics that are durable enough for everyday use.
The Word Range originated from Keith's attraction to the shapes of words, rather than their meanings, as a result of Keith having dyslexia. His favourite piece in the Word Range is the bucket mug shape, which is wonderful to hold and is visually delicious with its clean, soft, subtle exterior. The bucket mug design was born from Keith emulating the shape of his 'throwing bucket' whilst on his potter's wheel and its shape has now become a design classic. Keith's favourite word in the Word Range is 'hot' because of the word's slightly symmetrical properties.
Keith continues to work in his studio in Whitstable designing every item in the Word Range. Once he is happy with each new shape he has produced, Keith works with his team of technicians in China and India to ensure that the finished items in the range match the high specifications of his original prototypes. All of the pieces in the Word Range are meticulously crafted from super white porcelain and hand-finished with a colourful word in Keith's distinctive, retro, typewriter font.
In his role as Head of Design, Keith continues to work on new products for the Keith Brymer Jones collection, whilst creating new and unique ranges in collaboration with some of the UK's freshest designers and fashion houses including Jane Foster, Scion, Hokolo.
2017 saw Keith take centre stage for An Audience with Keith Brymer Jones for The National Trust, where he spoke passionately about Pottery and design. He then returned to our screens early 2019 in a new show focusing on the arts and crafts movement; The Victorian House of Arts and Crafts. The new four-part series from Lion Television aired on BBC Two, transporting six modern-day craftspeople - three men and three women - back in time to live and experience first-hand the ideas and practices of visionaries William Morris, John Ruskin and Gertrude Jekyll.
In 2020, The Great Pottery Throw Down returned to our screens, this time broadcasted by Channel 4, co-judged by Keith and award-winning ceramicist Sue Pryke, plus a variety of well-known faces and experts from the world of pottery. The popular series then returned for a fourth series in 2021.

This year, the fifth series of The Great Pottery Throw down returned to Channel 4, where Keith judged alongside Rich Miller.