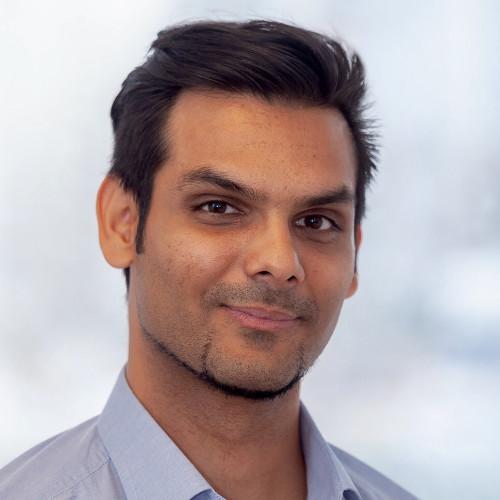 Khurrum


M. Sultan


Director for Film and Television
For over a decade, Khurrum has worked on international documentaries, dramas, and adverts. He has risked his life filming in hostile environments, highlighting important social issues often ignored by mainstream media.

Set in the slums of Karachi, Pakistan, Khurrum's first drama telefilm Insha'Allah (With Gods Will) screened at international film festivals, and won numerous accolades.

Khurrum has an extensive background in documentary filmmaking. Most notable are the award-winning films Home & Aboard (which highlighted the plight of illegal migrants) and Hear Our Voices (which covered the heart-breaking stories of victims of terrorism).

Khurrum has also worked in West Africa as Head of Production and Executive Producer on the launch of a free-to-air satellite television channel called AREWA 24. He was responsible for overseeing the production of over 250 hours of TV programmes. Whilst there, he also developed and directed the pilot for an original continuing drama, Dadin Kowa (Everybody's Delight).
His recent directing credits include the BBC documentary Saving Our Beautiful Bali, the ITV documentary Cold Case: Murders, and high-end adverts for major brands.

Khurrum was nominated for the Edinburgh TV Festival's New Voices: Debut Director Award in 2020. He is part of BBC Elevate, and is being mentored by Kate Bartlett (Silverprint Pictures) on the ITV/Creative Access Scheme.

Khurrum is currently developing his first feature film, and is working with writers Henry Fitzherbert and Crispian Mills on a drama series.

Television
Director
Writer
Henry Fitzherbet & Crispian Mills
Based on Christof Putzel's award-winning podcast "American Jihadi". The story focuses on Christof's incredible relationship with Omar Shafik Hammami, a rapping jihadi from Alabama who ascended the ranks of Somalia's Al-Shabaab militant group and ended up on the FBI's most wanted list.

A unique documentary about the World War II 47 Royal Marine Commandos, who on D-Day captured the heavily defending Port-en-Bessin in Normandy. As veterans deliver first-hand accounts, actor/comedian Eddie Izzard undergoes endurance challenges that replicate what the commandos experienced.

Lime Pictures
for
Channel 4
Producer
Duncan McAlpine; Alison Gregory & Josh Wilson (Exec Producers)
Documentary. Since she was ten, sixteen-year-old Isabel has been campaigning for a law to ban single-use plastics. We join her as she works alongside the government to implement the ban and save Bali from plastic pollution.

Nominated for the Debut Director New Voices Award at the Edinburgh TV Festival 2020.
Wilson Worldwide Productions
for
BBC
The documentary swims against the South Asian mainstream media's auspicious picture of UK life. With unprecedented access, the film accompanies the UK Immigration Enforcement teams on numerous raids, and speaks to various detainees held in detention centres.

Producer
Catherine Marcus
Set in the slums of Pakistan, Insha'Allah tackles issues such as human trafficking through the heat-breaking story of a young couple and their new baby.
Nominated for Best Film at the Asheville Film Festival; winner of the Golden Eagle at CINE Competition; Honourable Mention at the Columbus International Film Festival; winner of the Golden Ace Award at the Las Vegas International Film Festival.
Film
Director
Producer
James Carter-Johnson
Feature film about the Hackney Siege, which lasted fifteen days – from 26 December 2002 to 9 January 2003.

Whilst searching for a runaway goat, a young orphan must overcome her fears and take responsibility for her actions.
Nominated for the Children's Jury Award at the Chicago International Children's Film Festival; nominated for Best Short Film at the Cleveland International Film Festival; winner of Best of Show at the George Lindsey UNA Film Festival; nominated for the Golden Gate Award at the San Francisco International Film Festival.
The stories of eleven survivors of terrorist attacks from Pakistan, Jordan, Northern Ireland, Uganda, Turkey, Indonesia, India, Spain, Columbia and the United States; a powerful plea to recognise the human cost of terrorism. Showcased to the UN on the 10th Anniversary of 9/11.