book
| Fiction
| 2015
UK & Comm →
Atlantic Books
(Ed. Margaret Stead)
Hendrickje, a girl from a strict Calvinist family leaves her provincial home to find work as a housemaid. She enters Rembrandt's flourishing workshop five years after the death of the great artist's wife, an event that continues to haunt him. It is a house full of secrets and desires, and Hendrickje soon witnesses a sexual encounter between Rembrandt and Geertje, his implacable housekeeper. She is shocked to the core by their intense carnality and yet, slowly, she is drawn to Rembrandt by the freshness with which he perceives the world and the special freedom he seems to possess.
Rembrandt is a man of dark corners, strange passions and a ruthlessness born from his need to put his art first. An involvement with him could be her ruin or her liberty.
Rembrandt's Mirror explores the three women of Rembrandt's life, and the towering passions of the artist, seen through the eyes of his last, great love, Hendrickje.
Rights
Claire Nozieres manages the translation rights for Rembrandt's Mirror
Film Rights
Available
Contact Karolina Sutton for more information
Translation Rights Sold
Serbian
World
Vulkan Publishing
Media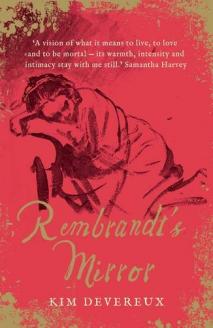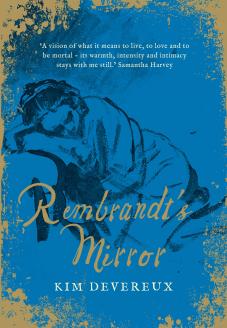 Reviews
A ravishing tale that kept me enthralled from beginning to end. A vision of what it means to live, to love and to be mortal - its warmth, intensity and intimacy stays with me still.
Samantha Harvey
Beautifully written - intense, lyrical, well-paced, the voice finely judged. The most impressive thing is how the novel plays out from inside Hendrickje's head, her responses to Rembrandt, and being part of a household in which she, as an innocent, is observing a sexual relationship and coming to understand it and her own sexuality. This is very powerful, compelling writing.
Gerard Woodward
[A] moving affirmation of the importance of love in the face of the mortality that Rembrandt reflects in his art.

Nick Rennison
Sunday Times
The writing is laced with painterly description and art theory, giving the impression that we are looking at his world through an artist's eyes. We are swept along in a rich, assured narrative that sees both maid and master hold up a mirror to each other, for the most brutally honest of self-portraits [...] A compelling story.
Holly Kyte
Sunday Telegraph
This commendable debut does for Rembrandt what Girl With a Pearl Earring did for Vermeer. Seen through the eyes of Rembrandt's maid and paramour, it charts the last 20 years of his life. Devereux has done her research, capturing the oppressive Calvinism of 17th century Amsterdam and drawing on some of the great master's most iconic paintings. Defying convention, poverty and plague, he emerges as uncompromising in pursuit of his art.
Simon Humphreys
Mail on Sunday
Full Review