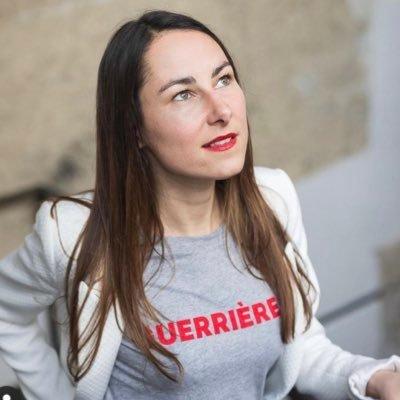 Journaliste à Challenges en charge des sujets GAFAM, tech et réseaux sociaux, elle s'est aussi spécialisée dans les rapports entre les femmes et l'économie.
Experte de l'égalité professionnelle et salariale femmes-hommes, les affaires de discrimination, harcèlement moral et sexuel en entreprise.
Autrice de Féminisme washing, son enquête décrypte les mensonges des entreprises qui misent sur le féminisme pour gagner des clientes...sans respecter les femmes en interne.
Elle préside l'asso Prenons la Une pour une meilleure représentation des femmes dans les médias et siège au HCE.
RT @ClaireMLejeune: La première des sobriétés, c'est la justice sociale. La "sobriété" dans un monde où les riches continuent le golf et…
Follow @Lea_Lejeune
Léa Lejeune analyses the fashionable aftereffect of the MeToo movement in the corporate world, with feminism being applied to everything. This richly documented work demonstrates that reality is often less rose-tinted than the intentions presented. The book ends with a call for coherence and resistance, addressing feminist activists to accompany the movement on the huge battlefield for equality in the corporate world.
Politis
on Féminisme Washing