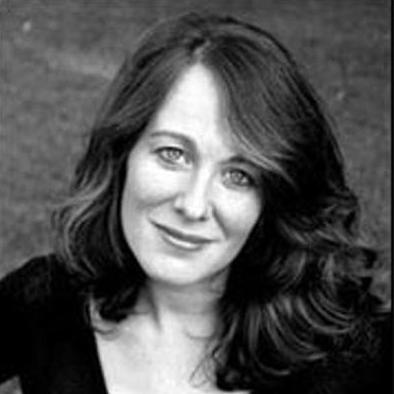 Laurel


Snyder

Children's novelist
Laurel Snyder is the author of five novels for children, Bigger than a Bread Box, Penny Dreadful, Any Which Wall, Up and Down the Scratchy Mountains OR The Search for a Suitable Princess, and Seven Stories Up. She has also written six picture books, Inside the Slidy Diner, Good night, laila tov, Nosh, Schlep, Schluff, The Longest Night, Camp Wonderful Wild, and Baxter, the Pig Who Wanted to Be Kosher.

In addition to her books for children, Laurel has written two books of poems, Daphne & Jim: a choose-your-own-adventure biography in verse (Burnside Review Press, 2005) and The Myth of the Simple Machines (No Tell Books, 2007). She also edited an anthology of nonfiction, Half/Life: Jew-ish tales from Interfaith Homes (Soft Skull Press, 2006). A graduate of the Iowa Writers' Workshop and a former Michener-Engle Fellow, Laurel has published work in the Utne Reader, the Chicago Sun-Times, the Revealer, Salon, The Iowa Review, American Letters and Commentary, and elsewhere. She is an occasional commentator for NPR's All Things Considered, but most of all, she is a mom.
The dissonance Jinny feels is universal, and Snyder's skillful storytelling and lyrical writing heighten its impact.
Publishers Weekly (starred)
on Orphan Island
The premise is intriguing, the writing is strong, and the tight pacing will keep readers fully engaged.
School Library Journal
on Orphan Island
This charming, engrossing tale set in a vividly realized world is expertly paced and will appeal to fans of wilderness adventure stories and character-driven relationship novels alike.
Kirkus
on Orphan Island
This is one of those books that haunts you long after you read it. Thought-provoking and magical.
Rick Riordan
on Orphan Island
@davidanaxagoras My husband chimes in to offer that Summerteeth is the best winter record.
Follow @LaurelSnyder