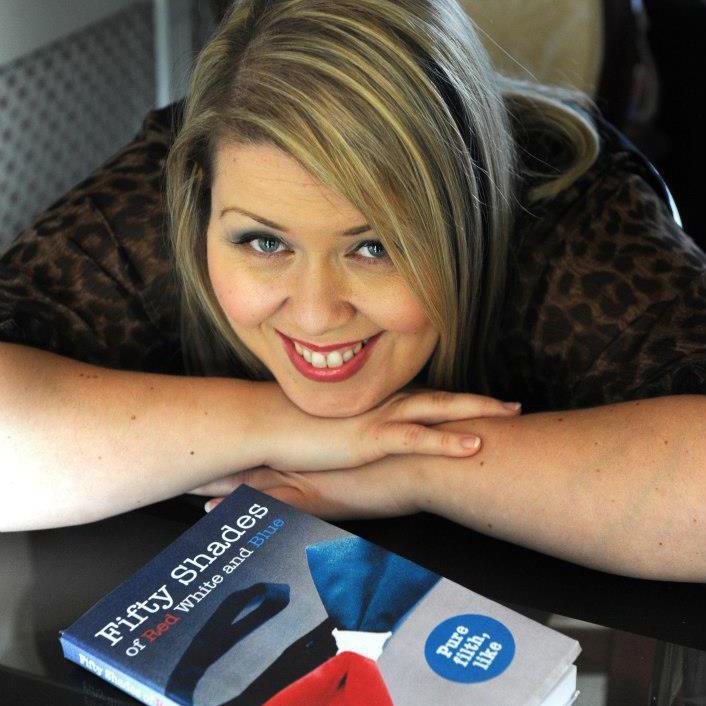 Leesa Harker is a mother of two from Belfast and studied English Language and Literature at the Open University. She has been a Bank Manager, Car Mechanic (yes, seriously), Perfume Spritzer in Debenhams and an Animal Welfare person for the USPCA. She has been writing poems and stories since she was a child, she says, 'It all started with some poems about my granny's flatulence when I was about eight. Then, in my teenage years, it was diaries and poems, usually, 'Why doesn't he fancy me?' and 'I wish I could get served in the off-licence,' etc.'
She was the talk of Norn Iron in the Summer of 2012 with her Facebook sensation, Fifty Shades of Red White and Blue which was published in 2012 and swiftly became a bestseller.
She quickly followed this with more novels, Dirty Dancin in le Shebeen and Maggie's Feg Run in 2013, with all her books written in the Belfast dialect. She has adapted two of her novels into hugely successful plays, most recently Dirty Dancin' in le Shebeen, prior to that 50 Shades of Red White and Blue in Northern Ireland and 51 Shades of Maggie for the rest of Ireland and the UK and worldwide! Leesa also wrote Slimmer for Christmas, a hilarious Christmas play performed in Northern Ireland in late 2014 - early 2015.
In 2016 Leesa transformed Maggie's Feg Run into a successful on stage tour.
Leesa is set to continue entertaining the country with her witty gritty tales and 3D characters that have helped her shoot to success.

You literally couldn't write the stuff – but Leesa Harker can!!
GNI Magazine
GNI Magazine on Maggie: YerMa
Belfast humour that will leave you will tears rolling down your cheeks.
Belfast Live
Belfast Live on Maggie: YerMa
Theatre
Writer
Writer
Director
Andrea Montgomery
Grand Opera House Belfast
Writer
Director
Andrea Montgomery
Writer
Director
Andrea Montgomery
Writer
Director
Andrea Montgomery
Writer & Producer
Writer / Producer
Director
Andrea Montgomery
Grand Opera House Belfast