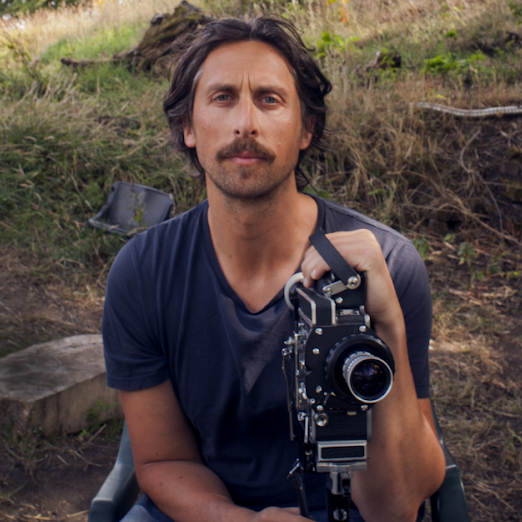 Liam


Saint-Pierre

Award-winning film-maker.
Liam started out as a documentary film-maker, and is now working in original scripted feature films.
His credits include 'Best Documentary' at Berlin, Barcelona, New York and Leeds International film festivals. His films have featured in The New York Times, The Guardian & The Atlantic.

His most recent film The Last Storm won Jury Prize at Hot Springs Documentary Festival 2018 and has qualified for the Oscars.

Liam is developing The Last Storm into a full-length feature.

Film
Director
Starring
Mark Zabawa
Mike Marz
Mark, a 60 year old fledgling storm chaser recently diagnosed with lung cancer, sets out across the Midwest with his friend's nephew in search of a tornado before the two month season comes to an end.

Through memories and reflections, the stories associated with three abandoned buildings and their modern counterparts are used to look at what unites and divides the people of this industrial northern town. From Brexit to race, industry to ageing, sometimes funny, sometimes affecting, but always engaging.

Starring
Dr Raja Dandepat
A 75-year-old Indian GP obsessed with Elvis performs live to raise money to build a school for slum children in Kolkata.

Starring
Dominic Wilcox
The film follows Dominic Wilcox, an artist / inventor / designer, on his quest for new ideas....Transforming the mundane and ordinary into something surprising, wondrous and strangely thought provoking.

Starring
Ümit Mesut
The film follows Ümit, a colourful East London shop keeper, as he fights to keep his passion alive in an ever changing digital world.

Writer & Director
Starring
Stephanie Bishop
Aaron Vodovoz
Meg, a woman struggling with the loss of her son, encounters a young Romanian man hiding in her allotment shed. Despite the initial shock, a connection slowly forms.

Starring
Frederick Schmidt
Simon Rouse
One man's epic quest to save our oceans
from plastic pollution discovers the solution may be closer than he thinks.