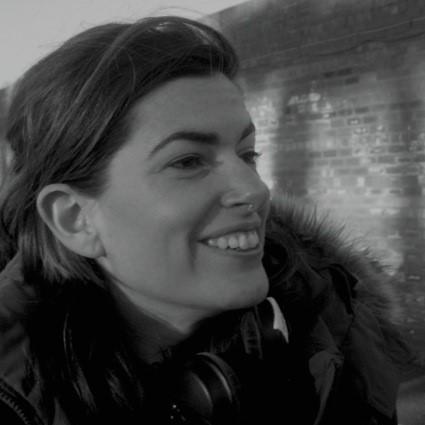 Lindy


Heymann

Director for Television, Film and Music Videos
Lindy Heymann is an award-winning writer and director. She most recently directed three episodes of the hit Netflix show Stay Close, based on Harlan Coben's novel, which was released in January 2022 and went straight to Number 1 on the streamer's Top 10 List in 71 countries.
She received a BIFA (Best Directorial Debut) for her feature film Showboy, which also won Best Film at the Milan International Film Festival. Released theatrically in the US it was described by the NY Times as "a clever hide-and-seek game of reality v/s fiction".
Lindy was nominated for a Best British Newcomer award at the London Film Festival for her second feature, Kicks, a dark, coming of age story, which was nominated for the Michael Powell award. The film went on the win two Trailblazer awards at EIFF, and was released in the UK by New Wave.

Lindy co-wrote & directed the short film, The Laughing King, starring Colin Morgan (Humans, Merlin) which touches on the subject of male suicide. It premiered at the LSFF where Lindy was nominated for Best Female Director. Released online, the film is being used to raise funds for the mental health charity CALM and has reached an international audience.
Lindy has transferred her talents to several TV projects. She directed a TV film of I Told My Mum I Was Going on an RE Trip... for BBC. It was an adaptation of acclaimed theatre company, 20 Stories High's original play. Four young actresses play multiple roles telling the verbatim stories of more than 50 real women who have experienced pregnancy and abortion. It was The Guardian's Pick of the Week, The Times' Critic's Choice & What to Watch in The Telegraph.

Lindy also directed several episodes of the recent adaptation of The Worst Witch (Jill Murphy's much loved, classic children's books about a trainee witch) for CBBC / ZDF and Netflix. She has also contributed to BAFTA nominated Humans and BBC's critically acclaimed Thirteen, which she worked on as 2nd Unit Director.
Lindy has directed music videos and short films, working with a wide range of artists including Chase & Status, Take That, Imelda May, The Charlatans, Suede, Faithless as well as a concert DVD for The Specials (nominated for a UK Music Video Award).

Lindy's feature films in development include 4REAL, a biopic of Manic Street Preachers' missing guitarist Richey Edwards, in development with Headgear / Creative England / BFI and Rum Doxy Diver about a feisty, female pickpocket set in the Victorian Underworld, with Hurricane Films.

BAFTA recently selected Lindy for Elevate - an initiative promoting talented female directors to the wider industry.
Television
Director
Producer
Juliet Charlesworth & Sheila Nortley
Starring
Cush Jumbo
James Nesbitt
Richard Armitage
Sarah Parish
Adaptation of Harlan Coben's #1 New York Times bestselling book.
Red Productions
for
Netflix
Producer
Lucy Martin, Marcus Wilson (Exec)
Starring
Bella Ramsey
Claire Higgins
Raquel Cassidy
Amanda Holden
TV Adaptation of Jill Murphy's acclaimed children's books which follows the adventures and mishaps of novice witch, Mildred Hubble.
Producer
Emma Cahusac (Exec), Andrew Fettes (Series Producer)
A TV adaptation of a verbatim theatre piece by acclaimed theatre company, 20 Stories High featuring four young actresses that tackles the subject of abortion.

Broadcast in 2018 as part of BBC2's Performance Live strand.

Battersea Arts / Arts Council
for
BBC Two
Writer
Dan Hines, Chris Sussman
Starring
Miranda Hart
Greg Davies
Alice Lowe
A TV pilot for a silent sketch show.

Producer
Caroline Norbury
Documentary about 4 suburban transvestites.
Producer
Jennifer Granville
A documentary about an eccentric couple who owned a country house hotel in Norfolk and aren't suited to it.
Starring
Joe Armstrong
Mathew Marsh
Half hour film for Channel 4's Coming Up strand set in a motor way service station.
Ideal World Productions
for
Channel 4
Film
Director
The Laughing King
Nominated for Best Woman Director at the London Short Film Festival
Short Film
Producer
Andy Stebbing, Paul Sparrow
Writer
Lindy Heymann & Leigh Campbell
Starring
Colin Morgan
Kerrie Hayes
Short film about an alienated young man and his chance encounter with a stranger.
Sponge Films/Alphabet Soup
Starring
The Specials
Live concert film of influential Ska band The Specials' 30th Anniversary reunion UK tour
Kicks
Nominated for The Michael Powell Award at Edinburgh International Film Festival 2009
Starring
Nichola Burley
Kerrie Hayes
Two teenage girls bond over their mutual obsession of a footballer, when it gets out of hand their fantasy quickly descends into a nightmare.
New Wave Films, Sponge Films, BBC Films
Showboy
BIFA (Best Directorial Debut at The British Independent Film Awards), Best Film Milan Independent Film Festival
Writer
Christian Taylor & Lindy Heymann
Starring
Christian Taylor
Lindy Heymann
Whoopi Goldberg (cameo)
Siegfried & Roy (cameo)
Alan Ball (cameo)
Mockumentary which fuses improvisation, documentary and drama and follows a writer when he is fired from a hit TV show, Six Feet Under and looks into becoming a chorus boy in Vegas whilst a documentary crew follows his efforts.
Regent Releasing (US)
Fite Films, Squeak Pictures
Producer
Alexandra Stone & Stephen Mallit
Feature film drama following the story of Richey Edwards, the guitarist from The Manic Street Preachers who went missing.

Creative England, BFI, Headgear
In Development
Producer
Sol Papadopolous & Roy Boulter
Feature Adaptation of Sara Stockbridge's acclaimed novel, Hammer, about a Victorian female pickpocket.