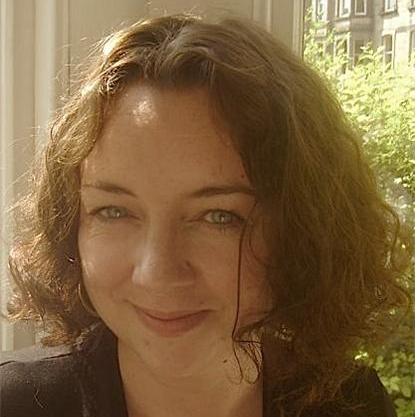 Louise


Ironside

Writer for Television, Theatre and Radio
​Louise is an experienced TV writer, currently with original projects in with Sunny March/BBC and Wild Mercury/Channel 4. She has written for The Split - the BBC One drama produced by Jane Featherstone's Sister Pictures, The Tunnel, Call The Midwife, Shetland and she She has most recently been writing on new Kudos project Deep Water.
Prior to this Louise was on the BBC Drama Production Writers Scheme and won a WGGB Award for her work on River City. She has also written for BBC Scotland's Waterloo Road and was nominated for a Scottish Bafta for her episode of LipService (Kudos/BBC Scotland). Louise has written original radio drama for Radios 3, 4 & 5 in slots including Writing The Century, Women's Hour, and From Fact to Fiction.

Television
Writer
Producer
Emma Kingsman-Lloyd
Producer
Emma Kingsman-Lloyd
Adaptation of Emma Gray's memoir about going it alone in the Northumberland countryside as Britain's youngest shepherdess.
Director
Al Mackay / Jim Loach
Starring
Anna Friel
Sinead Keenan
Rosalind Eleazar
Producer
Jane Featherstone
A new original drama series for BBC One produced by Sister Pictures.

Sister Pictures
for
BBC One
Starring
Stephen Walters
Julia Brown
DI Jimmy Perez and his team investigate crimes within the close knit island community of Shetland.

Chronicles the lives of a group of midwives living in East London in the late 1950s to early 1960s.



Neal St Productions
for
BBC One,
PBS
Creator
Stephen Greenhorn
Director
Multiple Directors
Starring
Sam Heughan
Iain De Caestecker
Kirsty Mitchell
The lives of people living in Glasgow, Scotland.
Producer
Julian Stevens & Ruth Kenley-Letts
The Tunnel is an adaptation of the Swedish/Danish cult hit The Bridge.
Producer
Jane Dauncey, Alison Jackson (Exec. producer)
Starring
Bradley Walsh
UK version of long running US procedural drama. Louise's episode entitled 'Bad Romance', follows a couple as they try and conceal their affair and accidental death of their baby.
Nominated for a Scottish Bafta
Multiple episodes series 5 and 6
Shed Productions
for
BBC1