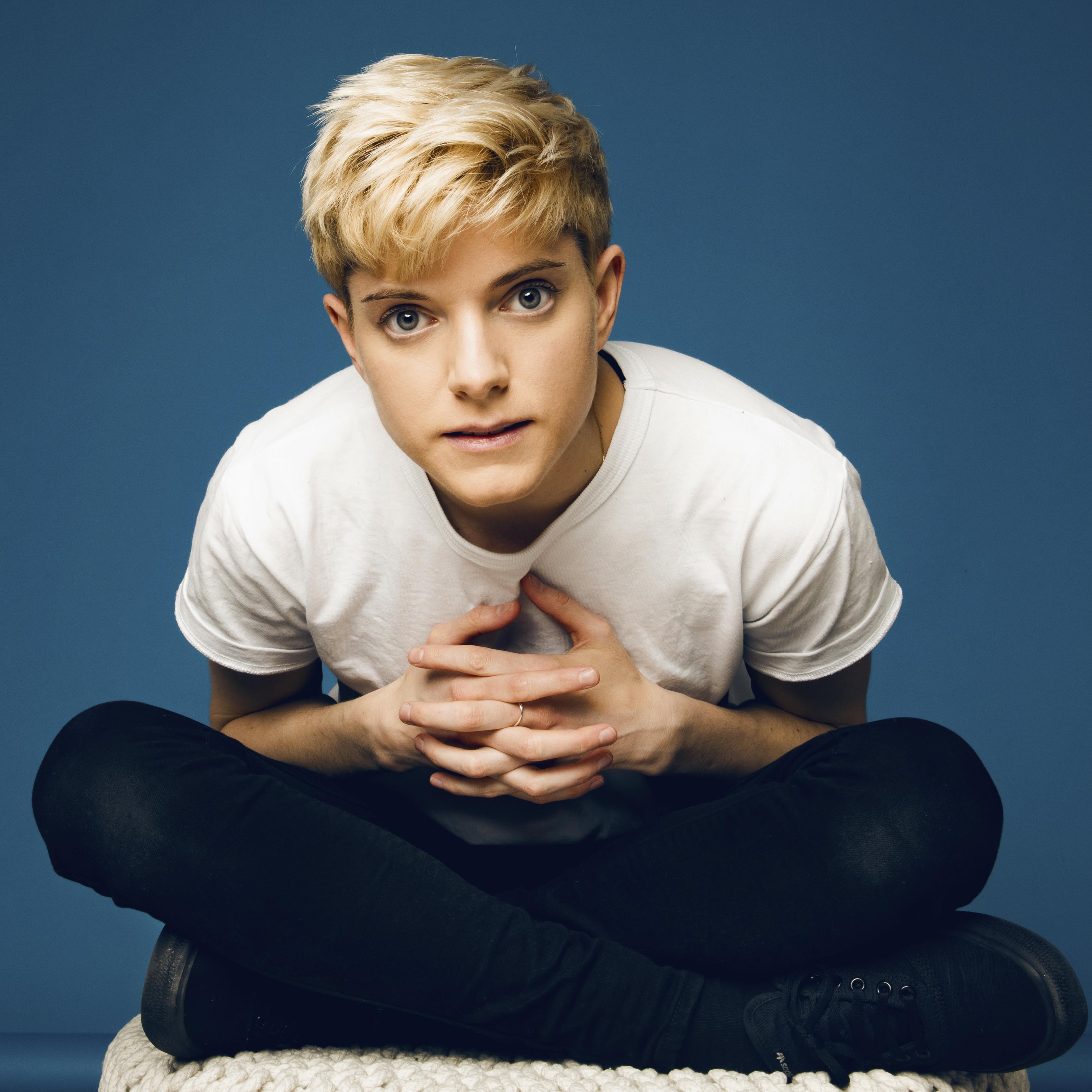 Mae Martin is an award-winning British-Canadian comedian, actor, writer, and producer who can currently be seen starring in Feel Good, a scripted, semi-autobiographical drama comedy series, which she also created and co-wrote. The first series, co-starring Lisa Kudrow, Charlotte Ritchie and Sophie Thompson, launched in the US and globally on Netflix and on Channel 4 in the UK to widespread praise and a perfect 100% "Certified Fresh" score on Rotten Tomatoes. Mae is nominated for Best Comedy Performance at the BAFTA TV Awards 2021. Mae also won the RTS 2021 Breakthrough Award for Feel Good which also picked up the award for Comedy Writing.
The series also won Edinburgh TV Award 2020 for Best Series as well as the Best Comedy Drama Series at the C21 Awards. The series will return for its second and final season in 2021 with new cast members Eve, John Ross Bowie and Jordan Stephens.

In addition to the highly anticipated forthcoming second season of Feel Good, Mae is developing a new young adult drama with Netflix.

Mae's most recent stand-up show, Dope, focused on addiction and was nominated for Best Comedy Show at the prestigious Edinburgh Comedy Awards while earning four and five star national reviews in the UK. The show has since been turned in to a stand-up special for Netflix as part of their first global stand-up series, Comedians of the World.

Mae Martin's Guide To… series about sexuality and addiction were both BBC Audio Drama Award nominated and are available to listen to on BBC Sounds.

Mae is also the author of Can Everyone Please Calm Down?: A Guide to 21st Century Sexuality, published in May 2019 by Hachette imprint Wren and Rook.