theatre
Role Engstrand Thelma Holt Ltd/Duchess Theatre
Malcolm played Jacob Engstrand in Henrik Ibsen's iconic 1881 play that tore apart the taboos of its time. The production, which was produced by Thelma Holt Ltd, marked the directorial debut of Iain Glen, who also took the role of Pastor Manders.
Malcolm brought a conniving quality to the usually doltish Engstrand and was singled out for praise by several of the national critics. His relationship with Regina, the daughter he adopted to cover for Captain Alving's lechery, was particularly well-played, given the sense of a destructive clumsiness born only of affection.
Media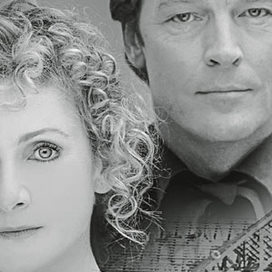 Reviews
Apart from that, his performance and that of Malcolm Storry, as Engstrand, the dodgy carpenter, are masterly demonstrations of how Dickensian in his treatment of religiose humbug Ibsen can sometimes be.
Paul Taylor
The Independent
There is strong support from Jessica Raine as the pert maid who isn't quite what she seems and Malcolm Storry as her devious father.
Charles Spencer
The Telegraph