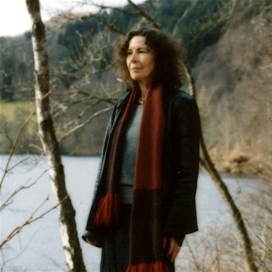 ICM Partners
Margot Livesey is the acclaimed author of the novelsThe House on Fortune Street, Homework, Criminals, The Missing World, Eva Moves the Furniture, Banishing Verona and Argent. Her fiction has appeared in The New Yorker and The Atlantic, and she is the recipient of grants from both the National Endowment for the Arts and the Guggenheim Foundation. The House on Fortune Street won the 2009 L. L. Winship/PEN New England Award.

Margot was born in Scotland and grew up on the edge of the Highlands. She currently lives in the Boston area and is a distinguished writer in residence at Emerson College.

Intricately convincing relationships, and accomplished sentence-making.
Mark Kamine
The Wall Street Journal on Mercury
Mercury explores that thrilling, terrifying moment when grief turns blind, when passion becomes obsession. As always, Livesey tells her tale masterfully, with intelligence, tenderness and a shrewd understanding of all our mercurial human impulses.
Lily King, author of Euphoria
on Mercury
Mercury is as luminous, unforgettable, and perfectly rendered as only Margot Livesey can accomplish. I only wished it were twice as long.
Dennis Lehane, author of World Gone By
on Mercury
Margot Livesey, in her riveting novel Mercury, portrays a couple in their season of crisis. Patiently, precisely, she unfolds the layers of their drama, at once quiet and extreme. She'll make you wonder how well you know your spouse.
Claire Messud, author of The Woman Upstairs
on Mercury
Mercury is a haunting, meticulous inquiry into the nature of blindness—its insidious power to corrupt marital trust, even between those with perfect vision. Margot Livesey is a searingly intelligent writer at the height of her powers.
Jennifer Egan, author of A Visit From The Goon Squad
on Mercury
Uncharacteristically dark, yet more evidence of Livesey's formidable gifts.
Kirkus
on Mercury