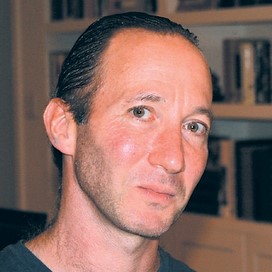 Mark


Leyner &
Billy
Goldberg

American non-fiction writers
Mark Leyner is the author of My Cousin, My Gastroenterologist; Tooth Imprints on a Corndog; I Smell Esther Williams, Et Tu Babe; and The Tetherballs of Bougainville. He has written scripts for a variety of film and television shows, and his work appears regularly in The New Yorker, Time, and GQ.
Billy Goldberg, M.D., is an emergency medicine physician on faculty at a New York City teaching hospital. He is also a writer and artist whose paintings have been exhibited in New York City.
Together, they are the authors of the number one New York Times bestseller Why Do Men Have Nipples? as well as Why Do Men Fall Asleep After Sex?