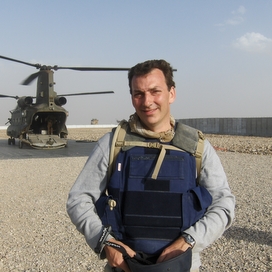 Mark


Urban

Non-fiction writer
Mark Urban is the Diplomatic Editor of BBC's Newsnight programme and was formerly defense correspondent for the Independent. He has covered many wars as a journalist and is probably best known for his live broadcasts under fire in Kosovo.
His memoir about the SAS in the Iraq War Task Force Black debuted at number one in the Sunday Times non-fiction bestseller list.
His book, The Skripal Files, was chosen as one of the best politics books of 2018 by The Sunday Times.