book
| Non-Fiction
| 2011
US →
Random House
(Ed. Kate Medina)
UK & Comm →
Oneworld
(Ed. Mike Harpley)
A Family's Story of Love, Captivity and Survival in Iran

On June 21, 2009, just nine days after Iranian president Mahmoud Ahmadinejad was re-elected in a highly contentious election, the Revolutionary Guards arrested award-winning Canadian-Iranian journalist, playwright and filmmaker, Maziar Bahari, in his mother's home in Tehran.

For the next 118 days, he remained imprisoned in Iran's notorious Evin prison, where he was severely beaten, and accused, among other things, of espionage and plotting a velvet revolution. Then They Came For Me is a riveting, on-the-streets account of the contentious elections, and the tale of reporter willing to risk everything to tell a story. But it is also a deeply moving personal story about a family profoundly — and brutally — impacted by Iran's changing regimes. In 1954, Maziar's father, a Communist, was imprisoned by the Shah's secret police and spent two years in prison for the crime of belonging to a treasonous organization. Nearly thirty years later, not long after the Shah's government was overthrown and the Islamic Republic of Iran was created, Maziar's sister Maryam spent six years in prison for her involvement with the Communist party.

Bahari's personal and family story presents a unique overview of the tortured modern history of Iran and his reporting and analysis of the inner workings of the Islamic government give the readers an unprecedented insight into the zeitgeist of modern Iran and the men who run it.
Rights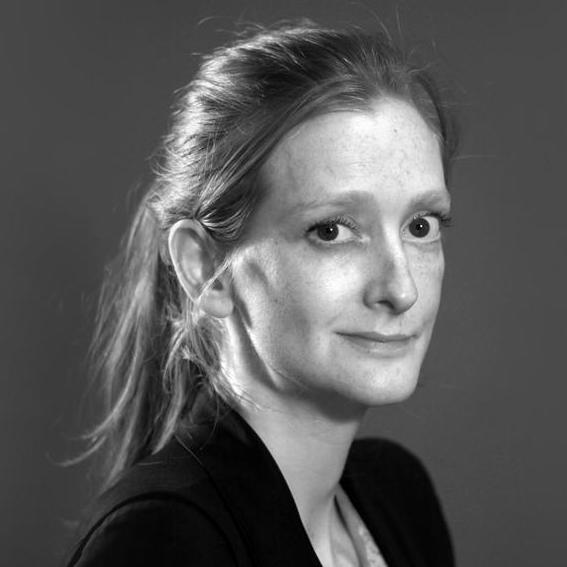 Daisy Meyrick manages the translation rights for Then They Came For Me
Audio Rights
Available
The audio rights are handled by Alice Lutyens.
Translation Rights Sold
Polish
World
Proszynski I S-Ka
Media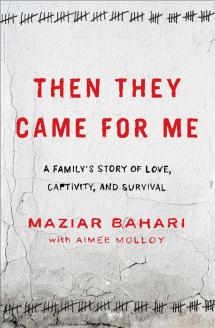 Reviews
A profound, yet intimate insight into modern day Iran, told through Bahari's own and his family's experience of living through it. A wonderful book.
Jon Snow
Channel 4 News
What makes Bahari's account so readable is not only his sense of fair play – he tries to understand the motivations of the regime, and of his torturer – but also his keen sense of fun and humour.
The Sunday Times
A superb account . . . Insightful and brave
Jane Corbin, journalist and reporter for the BBC's Panorama
This harrowing memoir provides an illuminating glimpse into the security apparatus of one of the world's most repressive countries. ... Especially timely given recent events throughout the Middle East, this book is recommended for anyone wishing to better understand the workings of a police state.
Kirkus
Full Review
A beautifully written account of life in Iran, filled with insights not only into the power struggles and political machinations but into the personal, emotional lives of the people living in that complicated country. Maziar Bahari is a brave man and a wonderful storyteller.
Fareed Zakaria, author of The Post-American World
I can't recommend this book highly enough – it will forever change how you view Iran, your family, and your own capacity for resilience.
Bruce Feiler, author of Walking the Bible and The Council of Dads
Full Review
A riveting, brutally honest account, Then They Came for Me is one of the most powerful prison memoirs I have ever read. This haunting and unforgettable book will make you angry at the prison that is today's Iran, and happy that a fine journalist like Maziar Bahari escaped to tell the truth about the regime.
David Ignatius, author of Body of Lies
Maziar Bahari's story is at once political and personal, and this account of his family's journey and his own captivity in Iran is both illuminating and touching. If you want to understand modern-day Iran and experience a fascinating human story, read this book.
Evan Thomas, author of Sea of Thunder and The War Lovers
An extraordinary personal account of the summer of 2009, when young protestors poured into Iran's streets, of Bahari's imprisonment during the savage repression that followed, and of the love that helped to set him free.
Christopher Dickey, author of Securing the City
Then They Came for Me is the story of those who fight to inform and enlighten their society. Fortunately, Iran is not only a country of Ahmadinejads and mullahs, the country is also blessed with plenty of Maziar Baharis.
Shirin Ebadi, winner of the Nobel Peace Prize and author of Iran Awakening
A fascinating walk through Iran's tumultuous recent history. Students of the region will welcome Mr. Bahari's insightful contribution.
Joseph Wilson, former U.S. Ambassador and author of The Politics of Truth