theatre
Role Sasha

Director

Michael Longhurst

The Royal Court
The Latvians who fought for the Third Reich and halted the Red Army parade as heroes every year through the streets of Riga. As a growing number of young Russians campaign to halt the 'fascist' march, their Latvian counterparts join the veterans in commemoration.
When teenager Anya becomes a political activist, her father's attempts to calm the situation stir up a storm of extremist patriotism.
Remembrance Day takes an unflinching look at the fight for the political soul of Latvia.


Media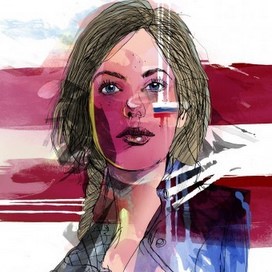 Reviews
Scherbak's sympathies are plainly more with Michael Nardone's mild-mannered father than Ruby Bentall's self-righteous teenage agitator
Dominic Cavendish
The Telegraph
The acting is also first-rate. Michael Nardone catches perfectly the contradiction of the domestically inflexible, politically tolerant Sasha...
Michael Billington
The Guardian