book
| 2012
World →
Hodder and Stoughton
Is It Just Me? is a rallying cry against the unexpected pitfalls and horrors of growing up. Drawing on her life experiences, Miranda offers her younger self some much needed advice on how to cope with life's rocky paths, whether it's resisting unforgivable fashion choices, learning how to identify the distressing new epidemic of extreme motherhood, knowing what not to do when on a date, or lamenting the fact that getting past midnight at a social event has become distressing at 38. All of life's lessons are here for young Miranda to mull over, and largely ignore.
Rights
Hodder and Stoughton manages the translation rights for Is It Just Me?
Media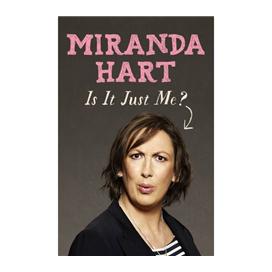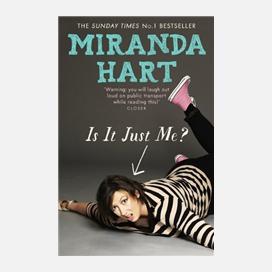 Reviews
Miranda Hart will carry you along with the sheer force of her charm, bumbling cheer and charisma.

Sunday Express
[Her] personality and voice belong to a uniquely cherished comedian, and the answer to that question in her title is actually, yes - it is just her. Because there's nobody like Miranda.

Daily Mail
As you'd expect, it's very funny indeed... We applaud this bumbling, childish and splendid attempt to create such a guide, which includes Miranda verbally sparring with her 18-year-old self. Five stars,

Heat
Funny and charming and full of terrific comic ideas... Unlike most comedians, she can actually write... Every Christmas there is, at the very most, one celeb book that is genuinely worth buying and reading. Here is this year's. Accept no substitutes.

The Spectator
The best thing about her book is its universality - it is stuffed with the kind of events with which almost every reader will identify - sometimes with a groan of horrified recognition.

The Lady
Comedy queen Miranda recalls the awkward experiences she has encountered over the years and gives her unique thoughts and advice on dealing with them... Warning: you will laugh out loud on public transport while reading this! Five stars.

Closer
In her brilliantly funny book, TV's Miranda muses on some of the most challenging, baffling and 'hideola' aspects of life... All the anecdotes are told in her unique style, with regular interjections from her 18-year-old self. Such fun! Five stars.

Star