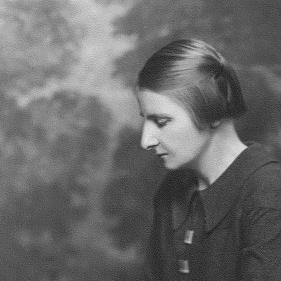 Muriel Jaeger was an early pioneer of women's science fiction in Britain. She attended Somerville College from 1912 to 1916 and belonged to the 'Somerville Set', other members of which included Winifred Holtby and Dorothy L. Sayers.
After graduation, she worked for Time and Tide and Vogue before pursuing her writing career. Her novels - which deal with topics such as extrasensory perception, utopian speculation and genetic engineering - are now considered seminal for their place in the history of science fiction, but were not well-received by critics at the time.
Alongside her fiction, she wrote plays, radio plays and non-fiction concerning politics, psychology, biography and history. Her last work was a book of memoirs about her literary life.