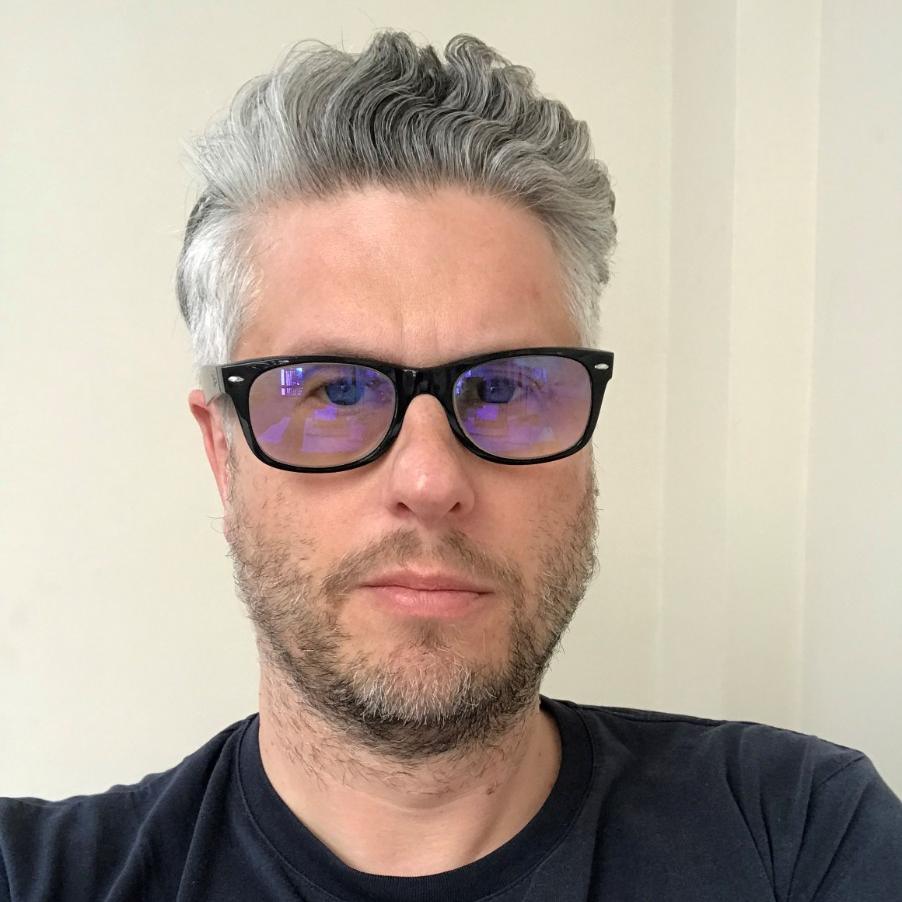 Since breaking into comedy writing with David Cadji-Newby in 2004 on Channel 5's Swinging, Nico Tatarowicz has written and co-written for a veritable schmorgas-board of comedy talent.
His output has included gags for panel show glitterati like Jimmy Carr, Jason Manford and Alan Carr as well as script work for high-profile comedy events such as The O2 Comedy Gala and the British Comedy Awards.
Sketch shows formed a meaty basis for Nico's early writing career, notably all three BBC1 series of The Armstrong and Miller Show, and Channel 4's highly acclaimed Very Important People in which he also appeared as Liam Gallagher.
As a day-rate gag/script-writing hired gun he has helped inject funny into such shows as The Kumars, The Hoff's Best Films Ever, Worlds Craziest Fools with Mr T and Greatest Ever Movie Mistakes. However recent years have found him spending much more time working on story-telling and narrative-based projects.
Nico contributed several stories across 4 series of Award Winning Dave show Crackanory, seeing his words brought to life by Paul Whitehouse, Harry Enfield, Vic Reeves and Carrie Fisher amongst others.
Most recently Nico has written an Urban Myth for Sky Arts which is set to star long-time collaborator Morgana Robinson as Tracey Emin in her 'bed' period. it shoots later in 2019. Recently he has been a key part of the writing team for 3 series of BBC3 cult hit Murder In Successville, which he also appears in as hapless 'Sid Lowecroft'. He also co-wrote Tom Davis comedy spy vehicle Action Team for ITV2, and earlier in 2017 a one –off special of Morgana Robinson's The Agency in which viewers were treated to a 30 minute sitcom episode based around Robinsons much loved impression of TV's Natalie Cassidy. He also contributed all of the Natalie Cassidy character sketch material to the same series, and also writes for Morgana when Nat appears on 8 out of 10 Cats.
Nico is an actor 'sometimes' and has picked up performing credits in, amongst other projects Murder In Successville, Very Important People, The Warm Up Guy, Crackanory, Nigel Cole's Brit-Flick Made in Dagenham and a sketch-show pilot shown as Channel 4's Comedy Lab season, entitled Happy Finish. His Liam and Noel Gallagher impressions are the stuff of cult-youtube legend.
He now produces and fronts a podcast called Sick Minds with writer friend Alistair Griggs, and has also contributed voiceovers and music, both serious and comedic, to various productions. Nico is a formidable singer and songwriter and credits include efforts for indie director Jamie Adams features 'Benny and Jolene' and Songbird.
Nico has grown to embrace the white bits that now almost completely dominate his quiff.
Television
Writer & Performer
Director
Dominic Brigstocke
Creator
Andy Brereton & Avril Spary
Writer
Producer
Neil Gallery & Monica Long
Hat Trick Productions
for
Channel 4
Producer
Vessela Bannzurkova & Jon Jennings
Starring
Laura Checkley
Tom Davis
Vicky McClure
Producer
Arnold Widdowson
Director
Richard Pengelley
Starring
Tom Meeten
Matthew Steer
Producer
Jason Dawson & Dominic Wells-Martin
Starring
Heydon Prowse
Director
Ben Gosling Fuller
Starring
Anthony Head
Eve Myles
Joshua McGuire
Producer
Christopher Barbour
Starring
Sanjeev Bhaskar
Meera Syal
Producer
Jack Cheshire & Claire McCarthy
Starring
Chris Moyles
Starring
Mr. T
Leroy Patterson
Roughcut Television
for
BBC3
Producer
Darren Sole & Nick Hutchings
Starring
Dominic Wood
Richard McCourt
Director
Dominic Brigstocke & Ben Kellett
Starring
Alexander Armstrong
Ben Miller
Hat Trick Productions
for
BBC1
Starring
Richard Brimblecombe
Scott Hazell
Objective Productions
for
E4
Starring
Phoebe Abbott
Hector McCormick
Will Poulter
Starring
Alice Lowe
Tom Meeten
Director
Dominic Brigstocke
Starring
Kevin Bishop
Karen Gillan
Director
Richard Valentine
Starring
Greg Davies
Alex Chung