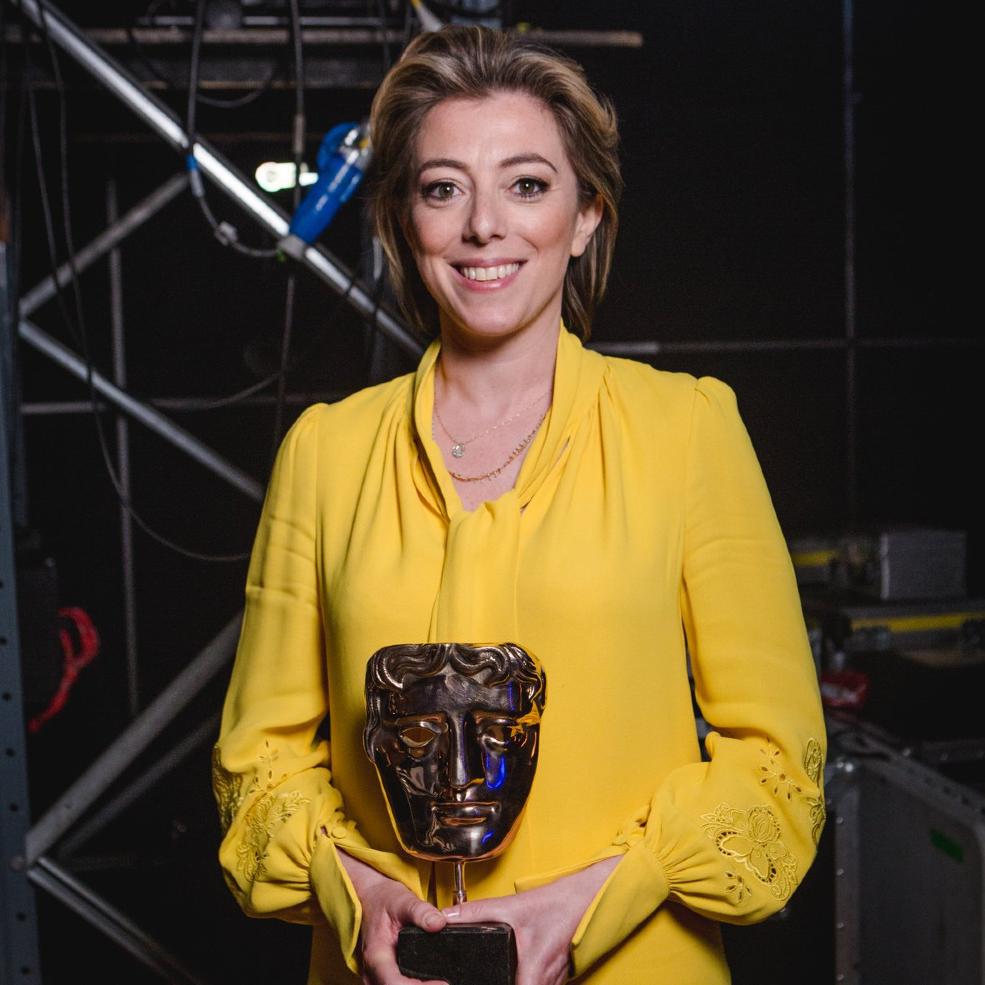 Nicole


Taylor

Award-winning Writer for Film and Television
Nicole Taylor's latest thiller series The Nest recently aired on BBC One to excellent reviews. Her feature film Wild Rose was released this year to excellent reviews. It is directed by Tom Harper, produced by Faye Ward, and stars Julie Walters, Jessie Buckley and Sophie Okonedo. The film has three BAFTA Scotland nominations including Best Writer and Best Feature Film.

Praise for Wild Rose:
"Taylor deftly nails the dramatic beats. More admirable still is her willingness to keep the sharp edges of her story intact" – Financial Times
Nicole won a BAFTA for Best Writer for her three-part BBC series Three Girls about the Rochdale grooming scandal. Three Girls aired to outstanding reviews and a powerful audience response, going on to win a BAFTA for Best Mini Series.
Praise for Three Girls:
"Searingly compelling drama" – The Times
"TV with this kind of power and significance is rare today - telling, or asking us something about ourselves, in the Cathy Come Home tradition - and to see it three nights running in prime time on BBC One is astonishing" – The Herald
Prior to writing Three Girls Nicole's multi-BAFTA nominated single drama The C Word was produced for BBC1 and starred Sheridan Smith.
Previously Nicole has written on numerous series, including Indian Summers for Channel 4, The Hour for BBC2 and Ashes to Ashes for BBC1.
Film
Writer
Starring
Julie Walters
Jessie Buckley
Original feature film project about a musician from Glasgow who dreams of becoming a Nashville star.
Television
Writer & Creator & Executive Producer
Director
Andy De Emmony / Simen Alsvik
Starring
Sophie Rundle
Martin Compston
Studio Lambert
for
BBC One
Writer
Director
Philippa Lowthorpe
Starring
Ria Zmitrowicz
Molly Windsor
Studio Lambert
for
BBC One
Producer
Simon Lewis, Sue Hogg
Starring
Sheridan Smith
Paul Nicholls
Single film adaptation of the book by Lisa Lynch who was diagnosed with breast cancer when she was 28, and created the blog 'Alright Tit'.
Producer
Charlie Pattinson, Simon Curtis, Rebecca Eaton
Starring
Julie Walters
Henry Lloyd-Hughes
Jemima West
Original drama series about the final years of British colonial rule in India.
New Pictures
for
Channel 4
In production
Producer
Irene Burns, Christopher Hall, Jonathan Rhys Meyers
Starring
Jonathan Rhys Meyers
Jessica De Gouw
Dracula arrives in London posing as an American entrepreneur who wants to bring modern science to Victorian society. In reality, he hopes to wreak revenge on the people who ruined his life centuries earlier. There's only one thing which could thwart his plan - he's fallen hopelessly in love with a woman who appears to be the reincarnation of his dead wife.
Carnival Films/NBC Universal
for
Sky 1
Starring
Aneurin Barnard
Max Irons
Rebecca Ferguson
The White Queen is a major new ten-hour adaptation of Philippa Gregory's vivid bestselling historical novel series The Cousin's War, for BBC One.
Company Pictures
for
BBC One
Producer
Ruth Kenley-Letts
Director
Catherine Morshead
Starring
Romola Garai
Dominic West
Ben Whishaw
Peter Capaldi
A behind-the-scenes drama and espionage thriller in Cold War-era England that centers on a journalist, a producer, and an anchorman for an investigative news programme.
Starring
Suranna Jones
Lesley Sharpe
Gill is forced to work with her ex-husband when eight year old Dylan Nichols is murdered after last being seen at an amusement arcade.
Red Production Company
for
ITV1
Starring
Adrian Dunbar
Philip Glenister
Keeley Hawes
Marshall Lancaster
Episode of the second series of the popular police drama for BBC1
Kudos Film and Television Ltd
for
BBC1
Starring
Billie Piper
Cherie Lunghi
Ido Goldberg
Episode of the ITV drama series inspired by the memoirs of Belle du Jour
Tiger Aspect Productions
for
ITV2
Producer
Jim Spencer/Hannah Weaver
Starring
Clare Grogan
Rachel Jackson
Lily Lovett
Original half hour film for Channel 4's Coming Up strand.
Taylor deftly nails the dramatic beats. More admirable still is her willingness to keep the sharp edges of her story intact
Danny Leigh
Financial Times on Wild Rose
Searingly compelling drama
Andrew Norfolk
The Times on Three Girls
This was tough, uncompromising material but it never lost its keen edge of humanity.
Gerard O'Donovan
The Telegraph on The C Word