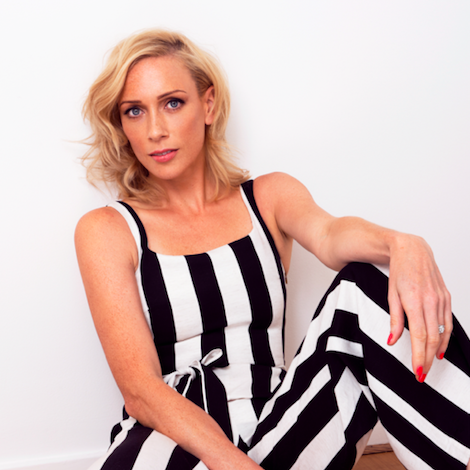 Nikki


Trow

Nikki is a Creative Director and Choreographer who conceives and delivers visually dynamic performances for TV, Music, Film and Theatre.
Nikki began assisting many of the worlds' top creatives on Live Music Tours, Films, TV and Fashion before coming in to her own. Early on, she worked on huge projects including Assistant Creative Director for One Direction's Take Me Home World Tour and seeing Little Mix through their first ever tour. Nikki worked with Kylie Minogue for a chunk of her career and in 2011, on Kylie's "Aphrodite Les Folies", she coached Kylie one on one, adapting choreography to suit her for her shows and oversaw many projects for team Kylie.
Nikki has choreographed and created for Britain's Got Talent, Strictly Come Dancing, Ed Sheeran, 20th Century Fox, Dannii Minogue, X Factor, Let's Sing and Dance for Comic Relief, Little Mix, Let it Shine, Vodafone, Louisa Johnson, Mollie King and more.
In 2017, Nikki co-created a Circus Show in The Hamptons and creatively directed Pitch Battle for BBC 1 directing performances for the legends Jermaine Jackson, Chakka Khan and Seal. Nikki has since created and staged many fashion shows and been Movement Coach for BBC 1 Comedy Series King Gary. She has also helped create performances for luxury events in the South of France and Kensington Palace, along with re-imagining Dirty Dancing, Saturday Night Fever and The Great Gatsby for The Grosvenor House Hotel.
In late 2019 Nikki was on the creative team and choreographed for One Young World's Anniversary Summit at The Royal Albert Hall; a huge event with an enormous cast of performers from all genres. She also choreographed Will and Janette's
peoples choice couples performance on Strictly Come Dancing which garnered an incredible public reaction.
In 2020, Nikki has been part of the creative team on The Greatest Dancer and just completed her 8th successive series on Britain's Got Talent and BGT Xmas.
Nikki's versatility is one of her main attributes and this, alongside her work ethic, natural warmth and ability to work in high pressure environments, enables her to achieve brilliant results whilst making the Artistes feel at ease.
Television
Choreographer
Thames & Syco Entertainment
for
ITV
Thames & Syco Entertainment
for
ITV
Shiny Button Productions
for
BBC
Thames & Syco Entertainment
for
ITV
Thames & Syco Entertainment
for
ITV
Thames & Syco Entertainment
for
ITV
Tuesdays Child
for
BBC One
Whizz Kid Entertainment
for
BBC One
Thames & Syco Entertainment
for
ITV
Thames & Syco Entertainment
for
ITV
Syco Entertainment
for
ITV
Thames & Syco Entertainment
for
ITV
Choreographer & Creative
Film
Assistant Choreographer