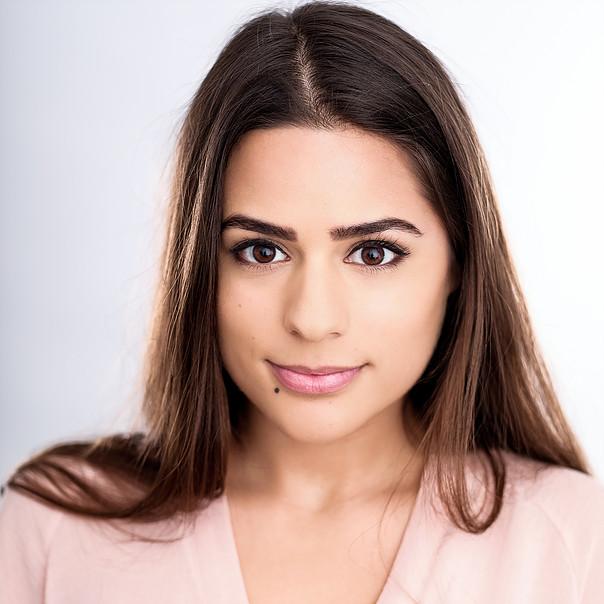 Being mixed race Pakistani/Canadian, with Muslim and Jewish heritage, whilst being born and bred in London - Nyla has always gravitated towards stories that explore identity, culture, and race.
Nyla has written on
Good Karma Hospital
(Tiger Aspect/ITV; her episode aired Feb 2021) and
Then You Run
(Kudos/Sky, which will air later in this year). She is currently writing an episode of
Sweetpea
(See-Saw/Sky), and her pilot for
Gundi
(Objective/Channel 4). Nyla is also developing her own projects:
Little Runt
(Jax) and
BOMB
(South of the River).
Additionally, she is adapting two novels for television:
East of Hounslow
(Ink Factory) and
The Family Tree
(Warp).
Nyla was part of the Soho 6, the BBC Drama Writersroom 19/20, and the Tiger Aspect Mentorship Scheme, and was a George Devine nominee in 2020.
Television
Writer
Adaptation of Nyla's play of the same name.
South of the River
In development
Objective Fiction
In development
Adaptation of the spy thriller by Khurrum Rahman.
Adaptation of the novel by Sairish Hussain.
Adaptation of the novel by C J Skuse. Follows a bored but ambitious woman living in a a small British town. By day she works a demeaning job; by night she turns to more grisly pursuits.

Adaptation of Zoren Drvenkar's thriller novel You. Follows a close-knit group of London teenagers, who find themselves fleeing across Europe with three kilos of heroin and deadly criminals snapping at their heels.
Theatre
Writer
A witty and honest examination of how alienated young people can fall victim to online forces.


Writer & Director & Producer & Performer
Writer
Nyla Levy and Fadia Qaraman
Fast-paced verbatim piece using interview material from Leeds city locals about race, culture, and identity.
Longlisted for Amnesty International's Freedom of Expression Award