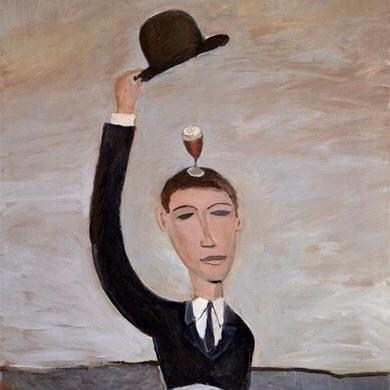 Oliver Guy is an award-winning writer and journalist.

A born and bred Londoner; city life has infused every aspect of his career. On graduating from the Sorbonne and The Sainsbury Centre for Visual Arts, he pursued a career in political journalism. Joining The Times' news desk where he covered elections and war before moving to Time Out magazine where he reported for the news pages and reviewed for their food and travel guides. Oliver left Time Out to move into the food world proper, setting up Flora & Fauna - a celebrated food photography studio on Columbia Road, later earning his spurs as a classically-trained butcher before joining the team at the legendary Rochelle Canteen. Ever since, Oliver has combined food consultancy roles in the television industry with reviewing restaurants and writing about the intersectional nature of food, travel and culture for international publications. He also edits the influential
Metropolitan Food Archives, which sits at the vanguard of a new movement in food writing that looks beyond the plate and examines how geopolitics, history, migration and wider culture continues to inform how and what we eat today. He lives in London with his wife and young family.