Olly hosts the weekly online 'what's what' wine show, taking viewers on a whistle-stop tour of some of the world's finest wines. The free series broadcast on iTunes and Channel Flip is packed with information on not only the best wines but also many of the nation's other alcoholic delights.
The show aims to top up viewers knowledge of the world's wines so that panic when the wine list is produced is a thing of the past!
Media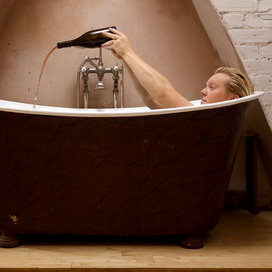 Reviews
When theres a nip in the air, dont reach for your scarf and boots, reach for a dose of red red.
Olly Smith
Drink Tank