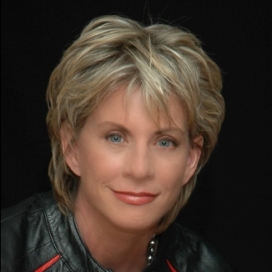 Patricia


Cornwell

American novelist and writer of non-fiction
Patricia Cornwell is one of the world's major international best-selling authors: she has sold over 100 million books, and her works have been translated into 36 languages across more than 50 countries. She is a founder of the Virginia Institute of Forensic Science and Medicine, a founding member of the National Forensic Academy, a member of the New York OCME Forensic Sciences Training Program's Advisory Board, and a member of the Harvard-affiliated McLean Hospital's National Council, where she is an advocate for psychiatric research.
In 2008, she won the Galaxy British Book Awards' Crime Thriller of the Year — the first American ever to win this prestigious award. Her earlier works include Postmortem — the only novel to win five major crime awards in a single year — and Cruel and Unusual, which won the coveted Gold Dagger award in 1993. Dr. Kay Scarpetta herself won the 1999 Sherlock Award for the best detective created by an American writer. In 2011 she was awarded the Medal of Chevalier of the Order of Arts and Letters, one of France's most prestigious awards to honour those who have distinguished themselves in the domains of art or literature, or by their contribution to the development of culture in France and throughout the world. She has also been awarded Spain's RBA International Thriller Prize 2011 for Red Mist.
When it comes to the forensic sciences, nobody can touch Cornwell
Marilyn Stasio
The New York Times on Scarpetta